Click to download audio version
Practicing Quiet Diplomacy and Winning Mainland Acceptance of Bitcoins
The China Question is a rhetorical issue of political, military and economic force. Its amorphous nature, changing from a matter of Cold War bellicosity to diplomatic engagement, converting yet again into White House summits and cultural exchanges, followed by massive investments and mutual bonds of financial interdependency, climaxed by "strategic competition"; it is this situation, nearly three-quarters of a century of revolution and upheaval – of five-year plans and great leaps forward, of famine, rapid industrialization and demands for personal liberty – it is this whirlwind of change, from communist power to capitalist excitement, that makes China's leaders pine for the sacredness of stability.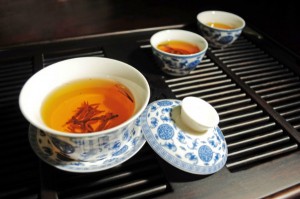 To my fellow supporters of Bitcoins, these events are a primer about modern Chinese history and the necessity for quiet diplomacy. Thus, we should view the People's Bank of China's restrictions about the use of Bitcoins as an opportunity to assuage the concerns of Mainland financial institutions and members of the Communist Party of China. We, as users, merchants and champions of this alternative currency, need to transition our actions – and temper our language, without diluting our message – so Bitcoins can flourish alongside the renminbi and yuan. We must practice the art of politics-as-education, enabling China's leaders to take credit for embracing Bitcoins while reassuring Mainland officials that this currency will 
not
 replace the renminbi. For the quiet diplomacy I propose is an acknowledgment of reality, as well as an understanding of the symbolism of a nation's paper money: Imprinted on every renminbi, dollar, euro, peso and yen – upon this collection of cotton and linen, in hues of red, green and yellow, which bears the images of premiers, presidents and prime ministers – imprinted on fiat money is a statement of nationalism; that, we, the People's Republic of China, are great actors on the economic stage. In other words, do not threaten the stability of the Mainland or disrespect her projection across Asia and the Pacific Rim. Achieving that goal starts with the kind of quiet diplomacy we can practice through social media, where we modify our language from utopian prophecies to pragmatic communications. Indeed, the Bitcoin community needs to have its own version of The Three Joint Communiqués, a collective (albeit less official) series of statements – from top investors, miners and merchants – that this alternative currency is a welcome asset for the People's Bank of China, both as a means of profits and as a hedge against inflation. The promise of added revenues and a treasury awash in more tax dollars, thanks to the acceptance and use of Bitcoins, is a boon for the Mainland and an attractive addition to China's sovereign wealth funds.
Preserving Stability and Easing Acceptance of Bitcoins: One Country, Two Systems
The best example of the success of quiet diplomacy regarding Bitcoins is the one between Hong Kong and the Mainland. Within the former, with its own political system, independent judiciary and currency, there are also Bitcoin ATM machines, one of which processed 
$1 million
 in transactions last month. The placement of more of these machines, as well as the frequency by which residents and travelers in Hong Kong use these ATMs, confirms two important points. The first is about political and economic freedom, while the other is a matter of common sense. Understanding the need for stability, which is a legitimate concern for Mainland officials, there is a flip side to this Bitcoin, so to speak. Meaning: There is no such thing as a little bit of freedom, self-contained and controllable, which will not reverberate beyond the expansive skyline and harbor of Hong Kong. Neither the altitude of Victoria Peak nor the high-rises of Kowloon Peninsula can enclose an idea, invisible in its presence and viral in its dissemination. Time, and time alone, will soften the Mainland's resistance to the use of Bitcoins. Events can, however, accelerate time – provided the inevitable is not a synonym for unavoidable chaos. Freedom and liberty have their own constraints, by law and custom, but they garner  acceptance as an issue of common sense. Let us, therefore, do our duty; and educate Mainland merchants and bankers about the mutually beneficial relationship between Bitcoins and the renminbi. With humility and resolution, let us practice the quiet diplomacy the Mainland deserves and her citizens expect to receive. We can mute our trumpets without silencing our triumphal spirit, because we can – and should – defer to the needs of the People's Bank of China, while educating her leaders and guiding her members towards a source of progress and wealth. Those actions also signify the evolution of the Bitcoin community, from outliers to occupants of mainstream credibility. With the arrival of that milestone, we can rejoice in the Chinese proverb about beauty: Creating harmony in the home, so there may be order in the nation; and from that order, there may be peace in the world. Let us cherish that adage, as prosperity grows.
Hayden Gill is the Founder of Buzzdron Media, an innovative digital marketing and design agency. An expert concerning the use of Bitcoins for online transactions and e-commerce, Hayden can be reached at 

[email protected]

.  To send a tip directly to Hayden, his Bitcoin Address is 18Z4JPbNQfQ2NUa6aXPBgnb3crLb4dJ22M
Views: 1,902