The Daily Decrypt Joins the LTB Network
Napa, CA, November 24, 2015 — The LTB Network welcomes cryptocurrency and P2P news show The Daily Decrypt as an independent member. The show will begin with two appearances per week on the network front page, while publishing Monday through Friday on their LTB Network blog. Amanda B. Johnson, the founder of The Daily Decrypt, along with her partner Pete Eyre, said they wanted to report crypto news in a format that is less "saturated" than online print media. She said:
"We produce good content which is pretty much unique in terms of all the competition out there. We see the market for crypto text-based news as quite saturated, which is why we chose video."
The Daily Decrypt is the first regular video show on the network. Since launching on October 5, they've created 37 daily episodes, usually of five to ten minutes in length. According to Johnson, "to produce the show takes about 10 man hours per day between" the two of them. She said they joined the network because they wanted to be part of a platform where they could "continue the tone and style they currently maintain."
The LTB Network's regular content creators up until now have produced mostly audio podcast content, following the format of network founder Adam B. Levine, creator of the Let's Talk Bitcoin! podcast.
The LTB Network has had a total of nearly 20 regular shows since the inception of the original Let's Talk Bitcoin website in April 2013. Levine made the call for new shows to expand the website into a podcast network in December 2013. With the addition of The Daily Decrypt, 11 shows currently contribute regular content to the front page feed. The Let's Talk Bitcoin website rebranded to the LTB Network in September.
Publisher David R. Allen said he was very pleased with the addition. "They have provided consistent material since day one, and we welcome the unique creativity Amanda and Pete bring to crypto-journalism."
For more information contact:
Cheryl L. Hulseapple, Editor-in-Chief
Email: cheryl.hulseapple@theLTBNetwork.com
Phone: 1 (518) 881-8843
Twitter: cherapple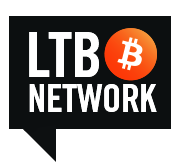 ---
Seeking Assistant Developer for Tokenly CMS for The LTB Network
October 16, 2015
https://github.com/tokenly/tokenly-cms
Skillset required:
Familiar with Linux and usage of the Command Line Interface

Basic knowledge of Git source control (i.e., Github)

Advanced knowledge and experience programming in PHP

Should understand and be comfortable with concepts such as OOP (Object Oriented Programming), MVC Architecture (Model-View-Controller), Classes, Namespaces, Autoloading and working with Arrays and Objects.

Familiarity with tools such as Composer is also a plus

Intermediate knowledge of MySQL databases

Should be familiar with safely working with MySQL via PDO (PHP Data Objects)

Understanding how to create advanced queries is a plus (e.g., making use of things like LEFT JOIN)

Solid knowledge and experience in standard HTML and CSS

Basic knowledge of Javascript and the jQuery framework

Experience working with cryptocurrencies is a plus (but not required)
Please provide details of your compensation requirements, plus contact information for three recent references.
Respond by email only to: david.r.allen@theLTBNetwork.com
Include in subject line: Developer Wanted
Only those selected for consideration will be contacted directly.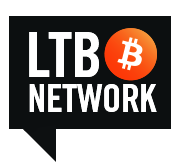 ---
FOR IMMEDIATE RELEASE
September 21, 2015
LTB Network Rebrands Website, Appoints Management Team
Napa, CA — The LTB Network (LTBN), formerly known as Letstalkbitcoin.com, has changed its name and promoted several key people to management positions. LTBN is adding the positions as part of the expansion, redesign, and official relaunch of the network website on October 1. The new site will be TheLTBNetwork.com.
Steven Levine continues as CEO / CFO, David R. Allen has been appointed Publisher and General Manager, Cheryl Hulseapple is now Editor-in-Chief, Jeff Benney is responsible for Media Development, and Denise Levine oversees Internal Communications.
Founder Adam B. Levine, creator of the Let's Talk Bitcoin podcast and CEO of Tokenly.com, announced the appointments today. He said:
"I am very pleased to have had David, Cheryl, and more recently Jeff, working with me over the past year, and I am confident in their abilities to meet the challenges going forward. As we have expanded the scope, a natural evolution has been to bring the team into direct management of the network with its redesign and expansion on the token-controlled platform."
He added, "These appointments allow me to continue to focus on my twice-weekly Let's Talk Bitcoin podcasts with Andreas Antonopoulos and Stephanie Murphy, as well as oversee Tokenly.com's ongoing development. These are exciting times, indeed." About The LTB Network
The LTB Network is a publishing platform built on token-controlled access (TCA) technology developed by the team at Tokenly.com and created for content providers to present the ideas and people involved with cryptocurrency — through podcasts, articles, and discussion forums. Participation is rewarded with LTBCoin, the official token of the network.
The LTB Network is operated by Completely Compostable, Inc., a California-based C corporation participating in various projects focused on creating and understanding the new possibilities enabled by cryptocurrency.
For more information contact:
David R. Allen, Publisher and General Manager
Email: david.r.allen@theLTBNetwork.com
Phone: 1 (604) 740-2510
Twitter: davidareallen