The Value of Personalized Branding for Bitcoin Businesses
by
Hayden Gill
A great brand has an allure or a mythology, a seri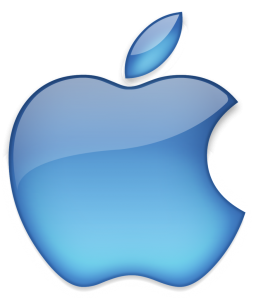 es of stories – many of them apocryphal tales of extraordinary events or legendary feats – where a company becomes a beloved symbol of excellence. Picture Steve Jobs, everyone's go-to icon of an executive-cum-guru with a fabled "reality distortion field," a master presenter whose passion for design and minimalist elegance remade the music industry, revolutionized the phone, and launched – and then supplanted – personal computing, first with the Macintosh and then with the iPad. Bestriding the stage like a grand showman, outfitted with his Levi's and black turtleneck, Jobs gave the world "insanely great" products. His intensity was undeniable – and the reality distortion field emitted so much emotional energy – it had crowds cheering and consumers enthralled in his glass enclosed temples of commerce, where, in the absence of an awning or a canopy, without the company's name or address on the door, all there is – and all there will always be – is an oversized white or silver luminescent bitten apple, the official logo for a lifestyle brand. To this day, even his emails to fans and critics are like cyber keepsakes: Saved in the cloud, his spirit in the heavens (of data centers), the one word replies and single sentence statements – inked by Helvetica®, the sans-serif typeface of his choice – perpetuate the aphorisms of a secular prophet. The point: Technology can be personal and intimate, provided manufacturers or vendors make service a maximum priority. In the world of Bitcoins, we can win the loyalty of merchants, banks, countries and consumers by learning from Jobs's example. Does this mean we should, even the Android and PC users amongst us, become masters of media and cult-like figures of unflinching devotion? Please. Our job is not to be Jobs, but to do a better job as advocates of Bitcoins: To make an economic theory intelligible and persuasive, complemented by exceptional service from the executives, investors and miners at the forefront of this movement. Concerning the latter, the miners, there are many I admire and several I know – all of them worthy of greater recognition. Take, for instance, an entrepreneur like Dave Carlson, Founder and CEO of 
MegaBigPower
 (
www.megabigpower.com
), a leading Bitcoin miner and provider of mining equipment. His understanding of the necessity of high-quality service – direct communications with current and prospective customers – is a study in prosperity and proof of success through individual humility. For, despite rapid growth and the recent sale of $6 million worth of mining products to 
CoinSeed
, there is still an actual person – a face of the brand, and a voice for the brand – at MegaBigPower.
Humility and Respect: Brand-Building for Bitcoins
The lesson Dave offers, which is one other professionals within the same community share, is a reminder of how personal technology can be. Far from a cold warehouse of climate-controlled servers and networking racks, where the sound of fans and air conditioning units is a constant meditative hum for the high priests of 
TECHNOLOGY
, far from the multicolored cables, flashing lights and ensnared wiring of mining cards and silicon slots – there is personality, a personality. There is Dave, walking the floor and pinpointing issues and maintaining operations with absolute dedication. He says: "Customer service is very important to us, as a company. For Bitcoin to find widespread adoption, people need to receive the same kind of service they expect from providers in any other marketplace. That means personal attention, fast response time and a focus on customer satisfaction." That humility is real – I can vouch for it – and, while it is the exact opposite of Jobs's seemingly eternal presence (the literal ghost in the machine), it reflects something the famed CEO would, no doubt, applaud: A commitment to excellence. Dave's tone may be considerably less grandiose, his choice of words more modest, his style more diplomatic and his goals more practical – there is only one Steve Jobs, which is fine – but there is no question about his ambitions on behalf of his clients. He wants them to enjoy the best service, period. The takeaway theme is simple: Technology can be disruptive and transformational – it can upend customs and abolish an analog sense of slowness – but it cannot replace the personal touch of an entrepreneur with the ability to say: Thank you. Two words of appreciation, in English; one or several salutations, elsewhere, a smile or genuflection of gratitude – pressed hands and a slight bow – among friends and families; the universal language of service. So, yes, technology can be sweeping in its scope and swift in the change it inaugurates. But traditions only fade away by our own indifference or passivity, not because of some impersonal force we attribute to technology. Among Bitcoin miners, it is a pleasure to witness the survival – no, the success – of service.
Hayden Gill is the Founder of Buzzdron Media, an innovative digital marketing and design agency. An expert concerning the use of Bitcoins for online transactions and e-commerce, Hayden can be reached at [email protected] To send a tip directly to Hayden, his Bitcoin Address is 1DAuFsa39hasWmdpJLySHm1d1hhjWczfWN
Views: 1,451