Press Release
Let's Talk Bitcoin! Launches LTB Network; Announces Expanded Lineup and Live Radio Broadcasts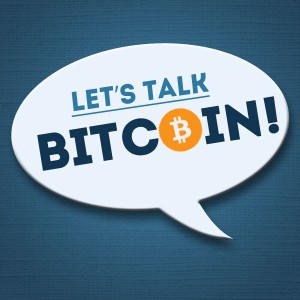 Adam B. Levine, Bitcoin Entrepreneur and Editor in Chief of Let's Talk Bitcoin!, one of the most popular Bitcoin related broadcasts in the world, today announced a dramatically expanded lineup of Bitcoin related shows, moving from a single podcast producing two hours of original content per week to five shows releasing six hours per week and which will be the basis for the launch of a new media network, LTB. All LTB shows can be heard at www.letstalkbitcoin.com.
The new lineup consists of:
Show

Summary

Air-Time

Let's Talk Bitcoin!

The Ideas, People and Projects

(1-2pm Sat) (7-8pm Tues)

Sex & Science Hour with Stephanie Murphy and Brian Sovryn

A Weekly Conversation on Sex, Science and Bitcoin

(5-6pm) Mondays

(Starts Feb 10th)

The Mad Money Machine

Infotainment with Paul Boyer

(2-3pm) Tuesdays

Ed & Ethan's Bitcoin Report

The Canadian Bitcoin, Live!

(7-8pm) Wednesdays

Bitcoins & Gravy

Bitcoin in Nashville, TN

(7-8pm) Thursdays
In addition to internet distribution and syndication, all LTB network shows will also be broadcast on KCAA AM 1013 serving the surrounding counties of Los Angeles, CA.  One of the shows (Ed & Ethan's Bitcoin Report) will be broadcast live and answer caller questions.
Said KCAA's CEO Fred Lundgren, "Let's Talk Bitcoin has turned out to be a great fit. The  Let's Talk Bitcoin Network provides our listeners with straight talk and understanding of what Bitcoin is."
Said Levine:  "When Fred approached LTB, we were thrilled to find such a forward looking partner in the radio space.  Bitcoin and cryptocurrency are poised to be as big a departure in technology as the Internet itself was in the 1990's. LTB has been fortunate enough to have a hand in helping investors, consumers and traditional businesses understand Bitcoin and make good use of it. The additional shows we are announcing today empower more voices to explain Bitcoin and our new presence on KCAA empowers more listeners who will be educated."
LTB and KCAA have not only agreed on distribution, but the deal itself is being conducted in Bitcoin as well.
Let's Talk Bitcoin! shows will be available starting February 1, 2014 on Radio Station KCAA.  These are the first Bitcoin shows to be broadcast to terrestrial radio audiences and represents the initial entry into over the air broadcasting for Let's Talk Bitcoin!
Release on 2/03/2014
LTB is a content network focused on alternative currency issues and the Bitcoin Platform.  Let's Talk Bitcoin! is a twice weekly show about the ideas, people and projects building the future of money.
Adam B. Levine is Editor-in-Chief, and located in Northern California. Let's Talk Bitcoin! began operations early in 2013 with the goal of discussing complicated currency topics simply.
Media Contact: Steven Levine
   707-363-5515
FULL SIZE SHOW ART: https://www.dropbox.com/sh/mjvlbwtplbuqjqa/ut_ULe6ycc
Views: 1,844