by Marcell Ortutay
WASHINGTON -- The FBI today issued 38 subpoenas to Internet-related companies and individuals, sources report. Officials say this move will bring the anonymous Internet under compliance and regulation, effectively ending a dangerous period of anarchy in the medium's history.
[caption id="attachment_562" align="alignright" width="426"]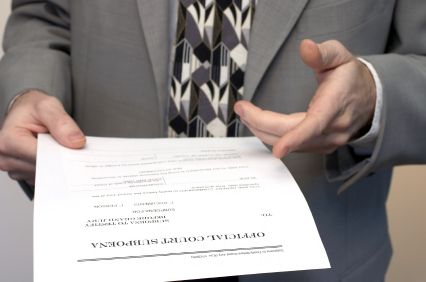 Image Credit
[/caption]
The full list of targets includes Amazon, AltaVista, AOL, eBay, GeoCities, HotMail, Lycos, Netscape, Pets.com, Yahoo!, Marc Andreessen and Tim Berners-Lee.
FBI Director Robert Mueller issued the following statement regarding today's moves:
"If the Internet remains a virtual Wild West for narcotraffickers and other criminals, that would not only threaten our country's national security, but also the very existence of the Internet industry as a legitimate business enterprise."
Indeed, experts have speculated on the possibility of Internet applications that aid terrorists and put our national security interests at risk.
"Suppose maps become digitized and freely available on the Internet," said Brady Iverson, a spokesman for the Department of Homeland Security. "Suddenly, terrorists have access to military grade technology for selecting, scoping, and planning their attacks. Citizens will be helpless. Access to such tools must be strictly controlled."
Homeland Security officials suspect terrorists are using numerous Internet based tools to their advantage: "search engines" to collect information, "message boards" to discuss their plots, and "web-sites" to spread their propaganda. Future developments, like "Wi-Fi" internet, could be installed in airports around the country, aiding terrorists at their point of attack. "Without federal oversight, the Internet will be yet another weapon in the arms of those who wish to do us harm," explains Iverson.
The Internet also serves as an avenue for illegal drug trade, because it allows anyone, anywhere to post anything they want. "If we are to win the War on Drugs," says DEA chief Thomas M. Harrigan, "this has to change. Drug dealers are turning the Internet into a thieves' tavern, publishing prices and arranging meeting times electronically."
At press time, authorities are pursuing an investigation into a drug trading and prostitution ring operated by Craig Newmark. His eponymous "list" provides access to every category of narcotics imaginable, as well as illegal sex-for-money services. Unless the DEA is given the authority to regulate Internet publication, warns Harrigan, the situation will only get worse.
Technologies used to send mail electronically, dubbed "e-mail," have also raised concerns. Experts predict that this tool will be exploited by pedophiles around the world to distribute child pornography. "Regulation of e-mail is our top priority" spoke Postmaster General Patrick R. Donahoe. "We have made it our goal to ensure that every E-mail sent is tracked and stored. This database will be made accessible to law enforcement officials around the country, to ensure our nation's safety."
Cyber-anarchists, who oppose the regulation of the Internet, have pushed forward a dangerous agenda of radical ideas. High on their list is "net-neutrality," the idea that all internet traffic should be treated equally. This idea has been denounced by spokesmen for the movie, music, radio, newspaper, book, magazine, advertising, television and sports industries: "It will destroy jobs, plain and simple. Net-neutrality will subvert and destroy our time-tested business models. Without government intervention, our industries will be shaken to the very core, never to be the same again." These industry groups have called on the FCC for authority to monitor and filter Internet channels as protection against potentially infringing content.
Free use of cryptography has also been proposed by the cyber-anarchists. This technology can be used by terrorists to encode their data and make it indecipherable to all observers. "Public access to cryptography is a dangerous proposition that threatens to undermine our critical work," explained NSA Director Keith Alexander. "In the end, after we establish complete surveillance of the Internet, individuals using cryptography have access to an entirely private means of communication. We simply can't allow this." Security experts have recommended that access to cryptography remains entirely classified.
Opponents of Internet regulation have had varying responses to what they see as a crack-down. Stanford graduate student Sergey Brin had this to say: "I left Russia and came to America for greater freedom to develop new technologies and pursue business. If the government here starts to unnecessarily interfere with the Internet and pursue a hostile policy, entrepreneurs and researchers may be forced to find more friendly jurisdictions for their work." Brin's research involves indexing pages on the Internet. Experts have warned it could aid terrorists.
Not all in the industry oppose regulation, however. Says Cisco CEO John Chambers: "Regulation is a sign that the Internet is reaching mainstream acceptance, which is why we are partnering with the NSA to install hardware-based tracking on all our routers. Such moves can only bring legitimacy to the Internet."
RELATED STORIES
Thailand Post Office bans Internet. After a meeting of senior members, the Thailand Administration for Mail Control and Delivery advised that due to lack of existing applicable laws and information controls, the following Internet activities are illegal in Thailand: sending e-mail, receiving e-mail, routing e-mail, printing e-mail, processing e-mail, and storing e-mail.
Casascius Pages ships its one-millionth page. The Internet company specializes in physical print outs of virtual pages, giving customers a piece of the Internet that they can hold in their hands. "It's one thing to see my page on a computer," says Judy Gerthal, "but my physical Casascius page lets me know that I've truly published something for the world to see."
Views: 1,610