Click to download audio version
Subscribe to the Let's Talk Bitcoin! Network Feed
for free to automatically download new episodes of all LTB shows. This episode was recorded live on-the-air on KCAA AM 1050 serving Loma Linda, CA on March 26th. To listen live to future episodes, tune into 
www.letstalkbitcoin.com/live
 from 7-8pm pacific time on Wednesdays.
Shownotes for Episode 8 of the new Ed & Ethan's Bitcoin Report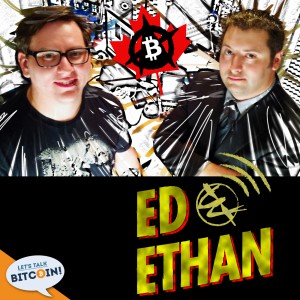 After doing over $1 Million in Bitcoin transacted sales, Steven Leeds, the Marketing Director at tigerdirect.com comes on the show to talk about his company's experience with Bitcoin.
Tax Attorney Tyson P. Cross comes on after the break to talk about the IRS recently announcing that they consider Bitcoin to be property and that Bitcoin transactions are taxable. Tyson's services as a Tax Attorney in California can be accessed by Bitcoiners at www.bitcointaxsolutions.com
Our friend Jason King, the man behind www.seansoutpost.com comes on the show to tell us how local regulators are bullying the homeless yet again. This Bitcoin charity pioneer gives us the details on this fight and Ethan sends some Bitcoin because, why not? You should too.
Views: 1,086