Click to download audio version
Subscribe to the Let's Talk Bitcoin! Network Feed
for free to automatically download new episodes of all LTB shows. This episode was recorded live on-the-air on KCAA AM 1050 serving Loma Linda, CA on March 19th. To listen live to future episodes, tune into 
www.letstalkbitcoin.com/live
 from 7-8pm pacific time on Wednesdays.
Shownotes for Episode 7 of the new Ed & Ethan's Bitcoin Report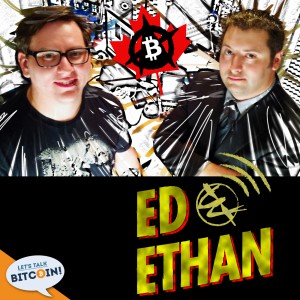 We connect with Bruce Fenton, founder of Atlantic Financial the first full service investment firm on the internet. Bruce works with some of the largest organization in the world and has been focused on Bitcoin lately. We ask about regulation, what's going on in the middle east and more! Find Bruce at www.brucefenton.com
In the second half, we're joined by Jeff Berwick, The Dollar Vigilante. Jeff is an unapologetic anarcho-capitalist and operates www.thedollarvigilante.com where he has been writing about the impending collapse of the US Dollar since 2009. We get Jeff's take on what Bitcoin means to governments, what high net-worth people he interacts with are saying about Bitcoin and more.
Views: 1,008