Click to download audio version
Subscribe to the Let's Talk Bitcoin! Network Feed
for free to automatically download new episodes of all LTB shows. This episode was recorded live on-the-air on KCAA AM 1050 serving Loma Linda, CA on March 12th. To listen live to future episodes, tune into 
www.letstalkbitcoin.com/live
 from 7-8pm pacific time on Wednesdays.
Shownotes for Episode 6 of the new Ed & Ethan's Bitcoin Report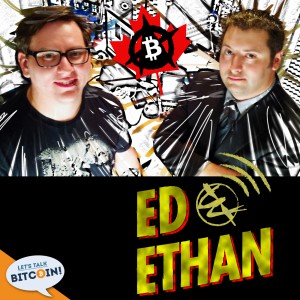 The show opens with Curtis Fenimore, the man behind www.BitcoinBigfoot.com, a project that aims initially to distribute 100,000 informational brochures to Bitcoin advocates across North America. We talk to Curtis about his project and general happenings in the world of Bitcoin.
LTB's very own Andreas M. Antanopolous comes on the show to talk about regulation, auditing of big Bitcoin businesses and his political perspective.
Views: 1,075