Click to download audio version
Subscribe to the Let's Talk Bitcoin! Network Feed
for free to automatically download new episodes of all LTB shows. This episode was recorded live on-the-air on KCAA AM 1050 serving Loma Linda, CA on March 5th. To listen live to future episodes, tune into 
www.letstalkbitcoin.com/live
 from 7-8pm pacific time on Wednesdays.
Shownotes for Episode 5 of the new Ed & Ethan's Bitcoin Report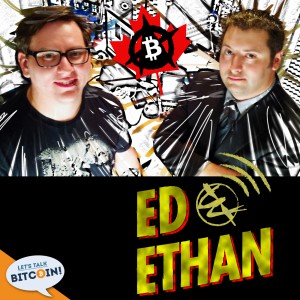 We're joined in the first half by Patrick Byrne, CEO of Overstock.com, (O.co in Canada) one of the largest retailers on the planet to accept Bitcoin. In 2013, Overstock.com did $1.3M in retail sales. Patrick talks to us about his personal economic philosophy, how it applies to crypto currencies and what's in store for his businesses relative to Bitcoin. Patrick takes your calls and answers your questions in this edition of The Report.
In the second half, we talk to economist Jeffery Tucker direct from the Austin Texas Bitcoin conference. Jeffery tells us about a conversation he had about Bitcoin and Austrian economic theory and we talk about how Bitcoin disrupts the status quo.
Views: 1,211