Click to download audio version
Subscribe to the Let's Talk Bitcoin Show, or Subscribe to The LTB Network for free, and never miss an episode again!
Shownotes for Let's Talk Bitcoin Episode 99 – Sidechain Innovation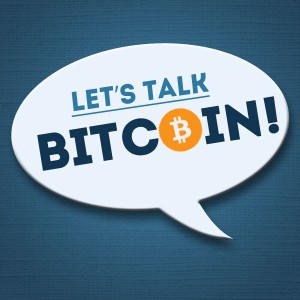 My name is Adam B. Levine, and today we've got a long one.  In December, Andreas sat down with Dr. Adam Back, creator of the Hash Cash concept that Satoshi built Bitcoin on top of.  One of the things that struck me about that interview was the concerns held by Dr. Back over digital scarcity, the idea that other cryptocurrencies dilute the value of bitcoin by offering the same services but expanding the supply of tokens able to perform that service. Altcoins have been described as the experimental laboratory of the cryptocurrency world But what if you could have an Altcoin ecosystem that offered the innovation, but was still at its core Bitcoin? I ran into Adam again at the Coinsummit event along with long time entrepreneur Austin Hill - Over our long conversation they share their breakthrough, its implications and what comes next.
CREDITS
Thanks for listening to episode 99 of Let's Talk Bitcoin! Visit us at LetsTalkBitcoin.com for more content, subscribe to our feeds, tip our shows, and of course try out all the other shows on the LTB Network like Paul Boyer's Award Winning Ma d Money Machine, Ed & Ethan's Live Bitcoin Report Wednesdays at 7pm Pacific Time, Dr. Stephanie Murphy and Brian Sovryn on Sex & Science Hour, and of course the boys in Nashville serving up Bitcoins & Gravy. Content for this episode was provided by Adam Back, Austin Hill and Adam B. Levine Music for this episode was provided by Jared Rubens and General Fuzz Any questions or comments?  Email
[email protected]
General Support Addresses for Let's Talk Bitcoin!
Bitcoin: 1LTBShowv5nZ2fgZ4hWU7ieeDRNKSAxtov Litecoin: LZxkcspyUj3LnMjukTzcSSPkDvLu1uudZp
Views: 26,217