Click to download audio version
Subscribe to the Let's Talk Bitcoin Show, or Subscribe to The LTB Network for free, and never miss an episode again!
Shownotes for Let's Talk Bitcoin Episode 96 – Don't Stomp the Gecko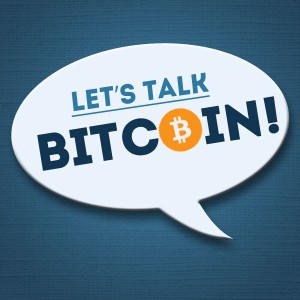 Welcome to Let's Talk Bitcoin!  A twice weekly show about the ideas, people and projects Building the new digital economy and the future of money.
My name is Adam B. Levine, and man are my legs tired.  Krystal and I spent the week in San Francisco for the Coinsummit conference, it was a really interesting event.
Following up on episode 95's questions about the Bitcoin Foundation, and in the immediate aftermath of the IRS clarification, I grabbed a talk with Patrick Murck on the foundation, the DATA organization, transparency, insurance and more.
Then, for the rest of todays episode we're pleased to feature one of my favorite panels from the event - Andreas Antonopoulos of Blockchain.info and of course one of the hosts on Let's Talk Bitcoin!, Professor Susan Athey of Stanford, Jonathan Levin of Coinometrics discuss whether Bitcoin is a flash in the pan.   Moderated by Nathaniel Popper of the New York Times, this is not to be missed.
CREDITS
Thanks for listening to episode 96 of Let's Talk Bitcoin! Visit us at LetsTalkBitcoin.com for more content, subscribe to our feeds, tip our shows, and of course try out all the other shows on the LTB Network like Paul Boyer's Award Winning Ma d Money Machine, Ed & Ethan's Live Bitcoin Report Wednesdays at 7pm Pacific Time, Dr. Stephanie Murphy and Brian Sovryn on Sex & Science Hour, and of course the boys in Nashville serving up Bitcoins & Gravy. Content for this episode was provided by Adam B. Levine, Patrick Merck, Susan Athey, Jonathan Levin, Andreas M. Antonopoulos, and Nathaniel Popper.  Special thanks to CoinSummit for the great event and panels..  This episode was produced and edited by Adam B. Levine Music for this episode was provided by Jared Rubens, Ross Mintzer and General Fuzz Any questions or comments?  Email
[email protected]
General Support Addresses for Let's Talk Bitcoin!
Bitcoin: 1LTBShowv5nZ2fgZ4hWU7ieeDRNKSAxtov Litecoin: LZxkcspyUj3LnMjukTzcSSPkDvLu1uudZp
Views: 1,386