Click to download audio version
Subscribe to the Let's Talk Bitcoin Show, or Subscribe to The LTB Network for free, and never miss an episode again!
Shownotes for Let's Talk Bitcoin Episode 95 – The Captain and the Keep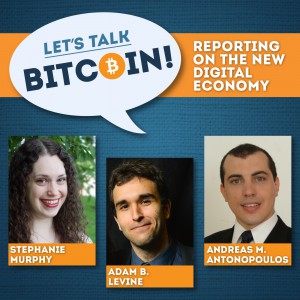 Welcome to Let's Talk Bitcoin!  A twice weekly show about the ideas, people and projects Building the new digital economy and the future of money.
This is a long one so we're going to get right into it, We talk Ethereum, The Toronto Conference  and the bitcoin foundation, past and future with guest-host Anthony Di Iorio, Executive Director of the Bitcoin Alliance of Canada
CREDITS
Thanks for listening to episode 95 of Let's Talk Bitcoin!  Content for todays episode was Produced and Edited by Adam B. Levine and Denise Levine, and featured Andreas M. Antonopoulos, Stephanie Murphy, Anthony Di Iorio and Adam B. Levine. Music for this episode was provided by Jared Rubens and General Fuzz Any questions or comments?  Email
[email protected]
General Support Addresses for Let's Talk Bitcoin!
Bitcoin: 1LTBShowv5nZ2fgZ4hWU7ieeDRNKSAxtov Litecoin: LZxkcspyUj3LnMjukTzcSSPkDvLu1uudZp
Views: 1,449