Click to download audio version
Subscribe to the Let's Talk Bitcoin Show, or Subscribe to The LTB Network for free, and never miss an episode again!
Shownotes for Let's Talk Bitcoin Episode 93 – Project LTBcoin and the Future of Media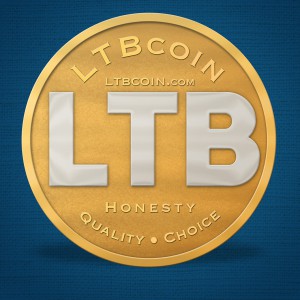 Welcome to Let's Talk Bitcoin!  A twice weekly show about the ideas, people and projects Building the new digital economy and the future of money. My name is Adam B. Levine, and today's show is different.   Usually we here at LTB talk to the people doing neat, innovative projects, but today it's about us.  You, the listener and We, the team here at Let's Talk Bitcoin creating content for you to enjoy. On Saturday I was joined by about seventy folks for the following discussion of LTBcoin, the local currency of the global Let's Talk Bitcoin! network.  The format is Q&A, and whether you've been following us on the LTBcoin.com forums or are just hearing about this new project for the first time, by the end of it I hope you'll have a good idea of what we're doing.  We'd love to hear your thoughts. To join us live for the next LTBcoin Q&A, visit
http://letstalkbitcoin.com/rsvp
CREDITS
Thanks for listening to episode 93 of Let's Talk Bitcoin!  Todays show was recorded live on Google Hangouts, thanks to everyone who participated.  If you've got a question that wasn't answered or would like to learn more, visit LetsTalkBitcoin.com/rsvp to be directed to the next hangout opportunity. Music for this episode was provided by Jared Rubens and General Fuzz Any questions or comments?  Email
[email protected]
General Support Addresses for Let's Talk Bitcoin!
Bitcoin: 1LTBShowv5nZ2fgZ4hWU7ieeDRNKSAxtov Litecoin: LZxkcspyUj3LnMjukTzcSSPkDvLu1uudZp
Views: 1,252