Click to download audio version
Subscribe to Let's Talk Bitcoin! for free to automatically download new episodes.
Shownotes for E77 - The Adam Back Interview
Adam Back
 is a British Cryptographer and crypto-hacker. He's the inventor of
Hashcash,
the proof of work system
used by Bitcoin
and after we were initially introduced by a mutual acquaintance Charles Hoskinson, I met him at the vegas conference surrounded by a large huddle of conference attendees listening to him speak in the hall. [caption id="" align="alignright" width="180"]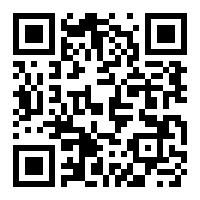 Donate Directly to Adam Back[/caption] Adam very rarely does interviews, and so when he agreed without too much reticence I was thrilled. I'm a pretty sharp guy, but I know my strengths and organized what I hoped would be a half hour interview between he and Andreas M. Antonopoulos the next morning before our Brunch meetup. We finished brunch and Andreas never showed up, today I'm pleased to share with you the reason why. What follows is a very deep, lengthy and many times highly technical conversation about Bitcoin. It will not be for everybody, but I encourage you to listen to it anyhow because it is an important conversation. For more information on the topics discussed in this podcast, see
this Forum Thread
CREDITS Bitcoin with Adam Back was recorded and produced by Andreas M. Antonopoulos, edited by Matthew Zipkin with additional editing by Adam B. Levine, it featured Adam Back and Andreas M. Antonopoulos Music was provided by Jared Rubens Calvin Henderson and Matthew Murkowski Questions or comments? Email 
[email protected]
 - Have a good one.
General Support Addresses:
Bitcoin: 1LTBShowv5nZ2fgZ4hWU7ieeDRNKSAxtov Litecoin: LZxkcspyUj3LnMjukTzcSSPkDvLu1uudZp
Views: 9,286