Click to download audio version
Subscribe to Let's Talk Bitcoin! for free to automatically download new episodes.
[caption id="attachment_1220" align="alignright" width="198"]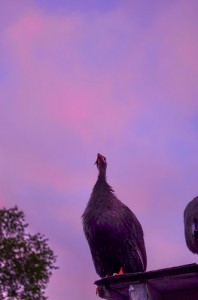 This is a Guinea Fowl, they're neat.[/caption]
Shownotes for Episode 45 - Perspective Counts The recent show about Entrepreneurs and Idealists really seemed to strike a nerve, so I wanted to offer some of the interviews that helped me form my thoughts on the matter. Kicking things off, Joerg Platzer is a cryptoeconomics expert, one of the earliest brick-and-mortar Bitcoin Businesses and one of the top contenders for the Bitcoin Foundations individual board seat. Later, I catch up with Jaron - Founder and CEO of the recently out-of-beta Coinsetter (
www.coinsetter.com/
) platform, dig into his background and what he thinks the future of Cryptocurrency might hold. And finally we wind things up with Sam Cole from KNC miner (
www.kncminer.com
) in the last of our on-the-floor conference interviews from the Inside Bitcoins conference.

Thanks to those of you who have purchased Video Conference Passes, were very excited to provide this service and have another way to raise the funds that power the show. If you haven't already pre-ordered your pass in Bitcoins, visit 
www.BitcoinVideoPass.com
 and see how easy buying in Bitcoin can be. Early Bird Prices End Soon! Episode 45 Tip Address Bitcoin: 1DVZ8cdpeRtjG4XSvXpvH1GBGN4G8jCCqt Due to very low donations in Litecoin, we've discontinued per-episode Litecoin addresses - Please donate Litecoin via the General Show Support address below General Support Addresses: Bitcoin: 1LTBShowv5nZ2fgZ4hWU7ieeDRNKSAxtov Litecoin: LZxkcspyUj3LnMjukTzcSSPkDvLu1uudZp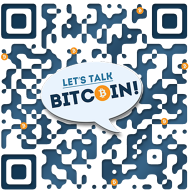 Views: 1,459