UPDATE: We've had an amazing response, I think 2014 will be a year with many more shows besides Let's Talk Bitcoin providing perspective and so at the request of many who learned of the contest late or haven't yet had time to create their Pilot,  the deadline has been extended until Friday the 20th.  The day before my 29th Birthday!   Also keep in mind that although there are only two "cash" prizes, we've got a brand new network to fill out and many more than two shows will have the opportunity to have their voices heard.
So here's the chance if you want it, make it happen.   If you've submitted your pilot already and felt like you rushed or would have done it differently if you could do it over, feel free to resubmit one time.  We're listening to all of these, really great work so far.  If there's one thing I would say though, now isn't the time to do an Introduction to Bitcoin show - Our audience knows what Bitcoin is unless your show is specifically targetting new users.  Introduce yourself and the value your show provides.   Remember to explain your acronyms unless you're going only for a technical audience and have fun!
Can't wait to see what you come up with. 
LTB IS EXPANDING
Hi Listeners,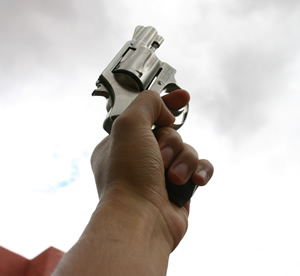 Here at Let's Talk Bitcoin! our goal is to help grow the cryptocurrency ecosystem and of course media is a big part of that.   In the new year, Let's Talk Bitcoin! will be growing and changing from one show to a network of Cryptocurrency focused shows with the diverse backing of high quality partners and sponsors around the world. As part of this initiative, I'm issuing an open call for talent and new shows.
HERE'S THE PLAN
The last four December episodes of Let's Talk Bitcoin! will each consist of two pilots, so we have 8 total slots.  If we receive more than 8 submissions I will listen to them all and pick the 8 I feel have the most potential, and run those (based on quality, not content) The first prize is 1,000 mBTCs and an 8 week pilot run on the new LTB Network.
VOTING
Each pilot episode will have a Bitcoin Tip address devoted to it, these tips will go to LTB and will be distributed evenly to all the pilots played on the show after the contest (to discourage vote-stuffing, and compensate the time) - the recommended size of tip per listener for a show you like and want to vote for is 0.1 Millibit.  Each pilot will have an easy to remember web address inserted by an editor at the end. The results will be tallied between the last show of December and the first show of January, and the prize distributed, and hopefully we'll have a whole bunch of additional people who now have made their first quality show and can do it again even if it's not with the LTB network.
HOW TO PARTICIPATE
Produce a 30 minute "Pilot" episode that demonstrates the style, talent chemistry and type of value you will deliver with your show. It should be
Clean (No swearing, or bleeped)
Professional (If it's unedited, you should be good, if you're not good it should be edited)
About Cryptocurrency in some fashion (Bitcoin, Altcoins, Trading, Philosophy, Theory, Culture, etc.)
About 30 minutes long.  This is only a requirement for the pilot, the full version should be 50-60m per week.
Sustainable (Something you actually would want to do every week for a year)
When you're ready, send your high quality mp3 (96k or better please) via our soundcloud dropbox below.
I'VE NEVER MADE A PILOT, WHAT DO I DO?
Making a podcast is both easy and intimidating.  At a base level, it's one or more people talking into microphones either scripted or unscripted, but really what you're doing is communicating and sharing your perspective now, which will become preserved as an entry in a long chronicle of momentary perspective. Don't be nervous, it just means make sure the things you say are truth, and when you don't know you say that too.  The worst thing you can do is lead your audience to believe something is, when it is not.  As with Bitcoin, the continuous record breeds accountability both for good and bad.
IDENTIFY THE VALUE OF YOUR SHOW
That might sound intimidating, but the first show I did (which was quite popular) was based around the idea of
"Three friends sitting on the couch complaining about videogames, except we only knew each other over the internet so the couch was skype".   
The value was that we all knew way too much about videogames, played way too many videogames and also were newshounds.  Listeners would identify with their favorite host and be able to make value judgement about the things they would or wouldn't like about the games that host had played based on their impressions, to a certain extent we let people outsource their opinion to someone who had already had the experience and let the listener make purchasing decisions based on our knowledge.  This show was weekly and two to three hours long, we peaked at about 10,000 listeners after a year. Let's Talk Bitcoin! on the other hand, was designed around the idea of information density and varied perspectives.  Freakonomics production and expertise meets Cryptocurrency.   The format is segment based to allow the show to change based on the type of content we get which is why some shows I'm not on the episode at all except to do introductions and credits.   Let's Talk Bitcoin! delivers value to its listeners by alerting and educating them to early stage projects, in-depth discussions of important and often wonky issues and providing a platform for sharing new ideas freely so they can spark connections and projects in the broader community. Not every show is for every type of audience, so don't feel the need to be all inclusive.  Focus on your niche and speak from a position of authority, Let's Talk Bitcoin is looking for a wide array of perspective and opinions. Even if you don't win the first prize, the end might not be the end. At this time we are only seeking English language shows, if you would like to discuss a non-english pilot please email
[email protected]
THE STARTING SHOT
At 10am Pacific time (1pm Eastern) on Sunday the 8th of December, join me on our Mumble voice server for an open Q&A about podcasting, show running, whatever questions you have I will be available to answer.  This Q&A will be recorded and probably released. To join the Q&A
download Mumble 1.2.4
and make sure you are configured for Push-To-Talk or Voice-Activation Our server information will be included in the Sunday Newsletter, please
subscribe
if you would like to attend or pre-register by emailing krystal AT letstalkbitcoin DOT com subject  "Podcast Workshop Registration" This mumble server is how we record our host portions, and has recording built into the software that is higher quality than Skype.
 Our server will be available for recording use and we can go over how it functions during this meeting.
THE DEADLINE
Entries must be submitted by 11:59pm on Friday the 13th, December 2013
THE PRIZE
The show that receives the most votes will win the prize of 1,000 mBTC and be offered the 8 week pilot run.   There will also be a 250 mBTC Editors Choice prize awarded at LTBs discretion.
GOOD LUCK!
WAIT! WHAT KIND OF EQUIPMENT DO I NEED?
You don't 
need
anything beyond a laptop with a built in microphone and the free software Audacity if you intend to edit, but here's what I invested in when I got started with the current show:
Virtual Audio Cables
- If you're recording on a PC, it's hard to grab your local audio (from your microphone) and audio from Skype without it sounding like garbage.  This is not a great solution if you have trouble thinking about signal routing, but I've done most of the
hard work with this chart
and this is what has powered nearly 70% of our content so far.
YETI from Blue Microphones
- This is the mic used by all LTB hosts and many other podcasts out there, it's cheap (around 100 usually), USB powered and sounds great.   It is useful both for use by a single speaker or for interviews with the microphone between you and the subject.   The downsides to it are it is big and whatever surface you set the base on will transmit vibrations to it.  Because of this, when we record LTB I do not type or use the computer at all to prevent vibrations.   You can also fix this with shockmounts, but I'm cheap and it helps me focus on the topics to not be distracted by typing.
Headphones
- Every host needs them, the worst thing in the world is the echo caused by a host or guest having their speakers just a little too loud and all the voices they hear feeds back in through their microphone.  Impossible to clean  up in editing, even cheap headphones will do although more expensive ones are easier to wear for long periods of time. If you are Editing, you will need software.   Editing audio is fairly easy if tedious work.  It helps to have a good ear for the pacing of human conversation, but you'll achieve that over time.   A good free option is
Audacity
, which is also open source.   I currently use
Adobe Audition
as part of the Creative Cloud suite to edit LTB and have found that it lets me achieve better sounding results 2-4x as fast as I was able with Audacity.
FAQ: 
Should I livestream? 
No.  Keep it simple, if you're so good you don't need to be edited than this is something to consider
Should I also do video?
Video adds substantially to the amount of work required, rendering times, download sizes and if the purpose of your show is information, it might not be that helpful because the information is transmitted through your words not your gestures or facial expressions.  Those help to provide context but do not say anything you aren't already saying with your words.    That said, if you want to do it we're happy to look at video pilots too - LTB is in a period of transition and really just want to spark good content whatever the format.
What are the terms of the 8 Episode Pilot Deal?
We're still figuring it out based on how this contest goes, at the very least the winning show will be exposed to LTBs 10,000+ twice weekly listeners for two solid months which will be a strong start for a new show.
Views: 2,555