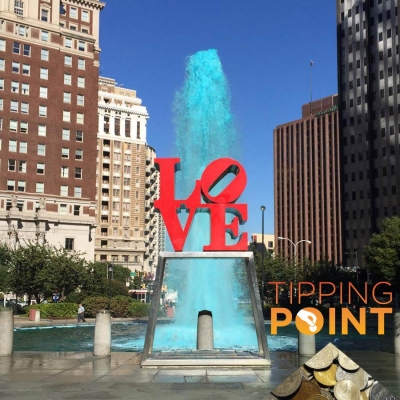 Update 1/1:
We did it! Thanks to the participation and generosity of the bitcoin community, we not only met but exceeded our goal. With the matching contributions from ChangeTip, we raised $4,850.06, which is approximately 2,487 meals delivered!
THANK YOU!
Update 12/31:
For the final push, ChangeTip will be matching your donations until midnight EST tonight. If you haven't taken the challenge, this is the time!
Everyone, we need your help ​today!​
We only have until midnight EST on ​​New Year's Eve​ to help a great charity we are supporting, Sunday Breakfast Rescue Mission, of Philadelphia, PA, USA. (@PhillyHomeless on Twitter)
Sunday Breakfast Rescue Mission is the third oldest Rescue Mission in the country. Founded in 1878, they have cared for the homeless in Philadelphia for more than 130 years, providing important and vital support, including food, clothing and shelter, as well as health and educational services. Their goal is not only to provide for the basic and emergency needs of the homeless population, but to help them to return to the community as self-sufficient individuals, to rebuild their lives and to contribute to Philadelphia's economy and overall quality of life.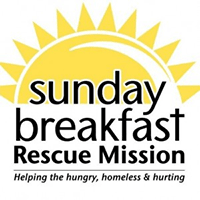 We are helping this cause through the #SocialGiving Challenge. You can provide a hot meal for someone in need for less than two dollars! It is extremely easy to do. Please donate ​today!​
Donate via ChangeTip and challenge your friends: changetip.com/social-giving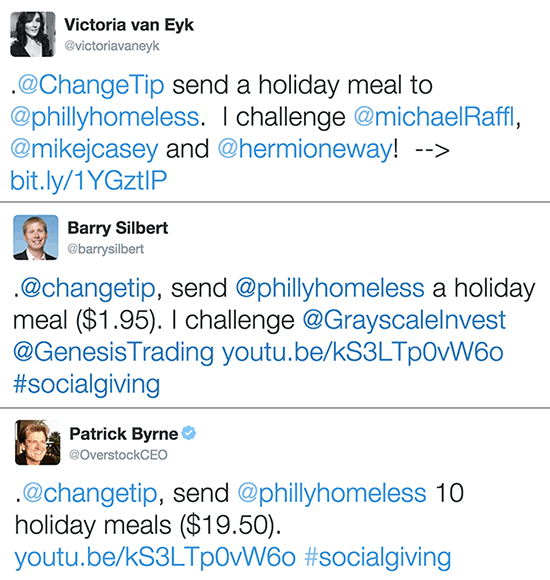 Or donate directly with bitcoin:
All tips to this post will go directly to feeding Philadelphia's homeless population.