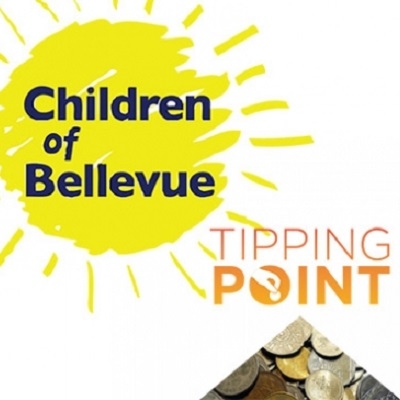 Tipping Point invites you to help make the holidays happier for needy children in the hospital.
A leading non-profit organization, Children of Bellevue, devotes its efforts to providing companionship, support, and smiles to the pediatric patients of New York City's Bellevue Hospital.
The founders of Tipping Point will donate to children from the ages of 6 months to 17 years — gifts including board games, teething toys, art supplies, action figures, dolls, baby blankets, and books.
The final date to send donations will be Friday, December 4, so we have enough time to purchase items and deliver them.
We will use all bitcoin tips to this post to fund an Amazon wish list containing gifts that we'll purchase through Purse.io. We'll make a follow-up post to show the items we deliver.
Thank you for making the holidays brighter for those in need!

Counterparty-friendly tipping address:
1NiiLsjkBMD3jrVwQCrQDUXYGNKQBMZJ76
ChangeTip:
http://tippingpoint.tip.me
About Tipping Point
Tipping Point shows the world the potential for bitcoin as a tool for positive change. Before the advent of cryptocurrency, we couldn't imagine that we'd one day be able to send micropayments to any individual on the planet. While the media loves to emphasize the scandals and negative aspects of decentralized value transfers, a growing movement of people are ignoring the sensationalism and getting to work, using tips to bring food, medicine, and other basic essentials to people in need — from anywhere, to anywhere in the world.
Bitcoin unites us in a way that no other form of electronic communication has done before, making it possible to extend our reach beyond simply liking and upvoting of online content, to making a real difference in people's lives. Charities and causes benefit from this technology simply by creating a free wallet and adding a QR code or hyperlink to their websites. We are erasing the boundaries and limitations of traditional fundraising, and it's our hope that as more people begin to see the advantages of using bitcoin tips as a force for good, the network effect will become unstoppable, bringing us to a "tipping point" of widespread adoption.