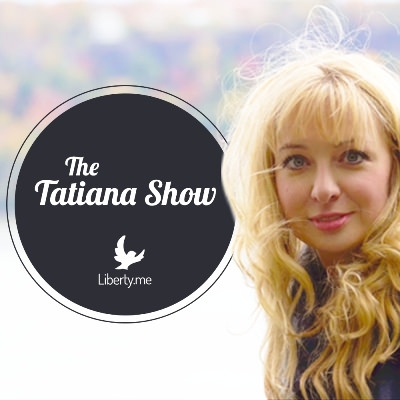 Tatiana interviews Will Coley of Muslims for Liberty & Kingsley Edwards.
Topics include:
--"The Story of Michael Edwards"
--"Will Coley's Journey to Liberty and Islam"
--"Liberty and Family"
--"Liberalism and Islam"
About the Guests:
-William Coley is a native of Lenoir City, TN, as National Director for Muslims 4 Liberty he has spent the last five years as an ardent political activist within the Muslim community. Mr Coley worked as co-host of America's first TEA party radio show "Tea party patriots live" on WORL 660 Orlando. During his time as co-host of TPPL he and show host Phil Russo focused attn on an obscure campaign to unseat two activist judges on the Florida supreme court who had voted not to allow Florida voters a choice in their state implementing Obamacare. These judges are now seeking employment elsewhere.
In 2013 he was honored with a Liberty Inspiration Award, alongside voices like Tom Woods, Ron Paul, John Bush, and medal of honor recipient Antonio Beuhler.
He currently works as host of The Call to Freedom, a national and international radio broadcast on LRN.fm devoted to spreading the ideas of liberty within the muslim community, from a theological perspective they can relate to. Interviewing the best and brightest in contemporary Islamic scholarly about issues important to the 'liberty community'.
-Kingsley Edwards is VP of Business Development at blockchain project Unikrn.
More Info:
https://www.TatianaMoroz.com
https://www.CryptoMediaHub.com
https://www.Vaultoro.com/?a=100068
http://www.MichaelEdwardsFreedomFund.com
https://www.Unikrn.com
https://www.UnikoinGold.com
http://www.Muslims4Liberty.org
Friends and Sponsors of the Show:
https://www.TheBitcoinCPA.com/
https://www.CryptoCompare.com/
https://www.FreeRoss.org
https://www.ThirdKey.Solutions/
http://www.SovrynTech.com
http://www.SexAndScienceHour.com
https://www.Netki.com
https://www.Vaultoro.com
http://www.CryptoMediaHub.com
http://www.Beautycounter.com/TatianaMoroz
https://www.LibertyCraze.com