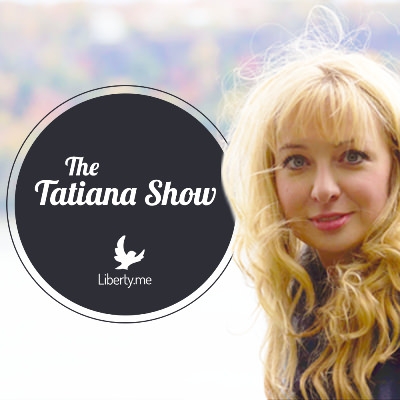 In today's show, Tatiana and Josh interview Stephanie Murphy of Let's Talk Bitcoin
Topics range from The LTB Network, BDSM culture, life extension science, a Free Ross announcement and Tatiana & Stephanie Murphy's Bitcoin 101 series.
Stephanie Murphy, PhD, is a voice actor whose credits include numerous video narrations, TV and radio ads for major national brands, dozens of audiobooks, as well as projects sprinkled throughout the liberty movement. She hosts the popular podcast Let's Talk Bitcoin and has been using bitcoin since 2011. She has been a part of several other radio shows and podcasts since she began podcasting 2009. Stephanie has a PhD in Biochemistry, and in 2013 she left a career in medical research to follow her passion and become a voice actor. Stephanie volunteers at Fr33 Aid, a bitcoin based organization that provides free first aid coverage at events
More Info:
www.TatianaMoroz.com
www.CryptoMediaHub.com
www.Vaultoro.com/?a=100068
www.SMVoice.info
www.LetsTalkBitcoin.com
https://www.youtube.com/playlist?list=PLkZEKAiNZHVIk5XALJM0vsKfHpuqJh7iF
Today's show is sponsored by the Bitcoin Trade Calculator Android app by WestSideBitcoins.com.
Bitcoin Trade Calculator for Android is a simple, intuitive app for bitcoin traders to calculate trades based on a given markup percentage or fee. With the popularity of Localbitcoins, regional bitcoin meetups and other local trading activity, Bitcoin Trade Calculator is the essential field tool for both buyers & sellers alike. Not only is it the first of it's kind, but since launch it has expanded from 1 currency to now 6, including US Dollar, Euro, Chinese Yuan, British Pound, Australian Dollar & Japanese Yen, along with multiple exchange prices to choose from for each currency.
The app was developed by Doug Hodges of WestSideBitcoins.com, a local Phoenix area trader who says the following: "As a local & online trader myself I needed this ability & couldn't find it anywhere so I built it myself with traders in mind."
The app is available free in the Google Play store, or find a web version of the calculator at WestSideBitcoins.com/calculator. If you'd like to support the developer, look for his ads on Localbitcoins.com as username WestSideBitcoins, or if you're in the Phoenix area visit WestSideBitcoins.com for contact info."