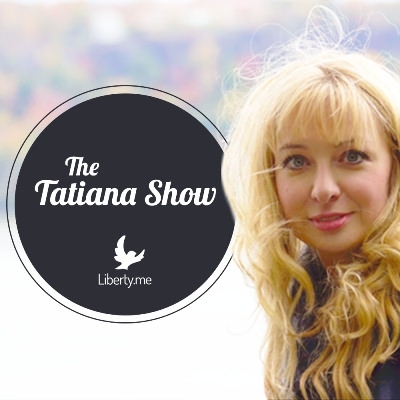 Tatiana interviews Stephanie Murphy of "Sex & Science Hour" & Jess Branas of "The Dating Pool Podcast".
Topics Include:
--"Dating"
--"The Types of Lesbians"
--"The Multitude of Genders"
--"Difference Between Genders Picking Up Women"
About the Guests:
-Stephanie is a professional female voice talent with over seven years of experience in the industry, having voiced hundreds of projects – from tech explainer videos to medical e-learning to radio and TV advertisements. Stephanie is a top-ranked talent on Voices.com and her previous clients have included many major national brands.
-Jess is an LGBTQ dating coach, best selling author, and radio personality in the Philadelphia, New Jersey and Delaware areas, who specializes in coaching women who have felt insecure and unlucky with finding, attracting and dating quality people in the LGBTQ community.
More Info:
https://www.TatianaMoroz.com
https://www.CryptoMediaHub.com
https://www.Vaultoro.com/?a=100068
http://www.Cortney-Harding.com
http://www.dwjphl.com/
http://www.SexAndScienceHour.com/
Friends and Sponsors of the Show:
https://www.TheBitcoinCPA.com/
https://www.CryptoCompare.com/
https://www.FreeRoss.org
https://www.ThirdKey.Solutions/
http://www.SovrynTech.com
http://www.SexAndScienceHour.com
https://www.Netki.com
https://www.Vaultoro.com
http://www.CryptoMediaHub.com