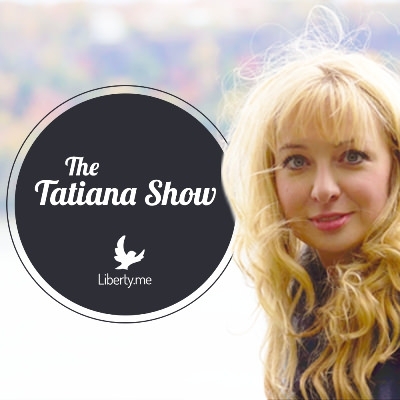 Tatiana and guest co-host Josie Wales interview Rudy Davis of Free Schaeffer Cox, and then Tatiana and Josie have a fun conversation!
Topics include:
--"#FreeSchaeffercox and CMU Prisons"
--"The Kent Hovind Case"
--"Predictions for 2017"
--"Fake News"
About the Guest:
-Rudy is first and foremost a King James Bible Believing follower of the Lord Jesus Christ from Texas. Rudy is a member of a group called "Gideon's Army" which meets weekly to pray, read our bible and give counsel to each other regarding the topic of justice. The Gideon's Army two stated objectives are: 1) Glorify the Lord all that we do 2) Make Noise and Shine Light about the innocence of political prisoners such as Schaeffer Cox and expose corruption.
More Info:
https://www.TatianaMoroz.com
https://www.CryptoMediaHub.com
https://www.Vaultoro.com/?a=100068
https://twitter.com/JosietheOutlaw1
http://www.FreeSchaefferCox.com
Friends and Sponsors of the Show:
https://www.Anarchapulco.com (Use the code "tatiana" at checkout to get 10% off the ticket price!)
https://www.TheBitcoinCPA.com
https://www.CryptoCompare.com
https://www.FreeRoss.org