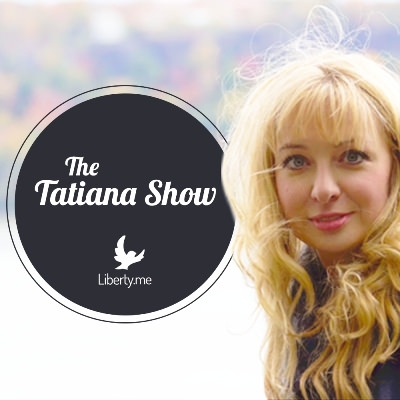 Tatiana interviews Parneet Pal & Cecily Sommers.
Topics Include:
--"Can We Live Forever?"
--"Living in the Present"
--"Meditation and Tips for Young Entrepreneurs"
--"The Nature of AI"
About the Guests:
-Parneet Pal, M.B.B.S., M.S. is a Harvard- and Columbia-trained physician on a mission to scale the ideas that make wellbeing easy and accessible to all using evidence-based medicine and innovative behavior change models. She made a shift from clinical practice to chronic disease prevention, focusing on the execution of wellbeing programs in various business and academic settings. She has directed two wellness spas, expanded a private executive health practice and currently coaches executives and consults with organizations on the design and implementation of lifestyle management platforms (nutrition, mindfulness, exercise, stress management). She currently serves as Chief Science Officer at Wisdom Labs, a San Francisco company focused on the art and science of thriving at work.
-A global trends analyst, Cecily Sommers speaks, writes, and consults on emerging trends, markets, and technologies shaping our future. She is the author of Think Like a Futurist: Know What Changes, What Doesn't, and What's Next and the founder of The Push Institute, a non-profit think tank that tracks significant global trends and their implications for business, government, and non-profit sectors over the next 5-10-25-50 years.
More Info:
https://www.TatianaMoroz.com
https://www.CryptoMediaHub.com
http://www.ParneetPal.com
http://www.CecilySommers.com
http://www.wisdomlabs.com/
https://twitter.com/cecilysommers
https://twitter.com/parneet_pal
Friends and Sponsors of the Show:
https://www.TheBitcoinCPA.com/
https://www.CryptoCompare.com/
https://www.FreeRoss.org
https://www.ThirdKey.Solutions/
http://www.SovrynTech.com
http://www.SexAndScienceHour.com
https://www.Netki.com
https://www.Vaultoro.com
http://www.CryptoMediaHub.com