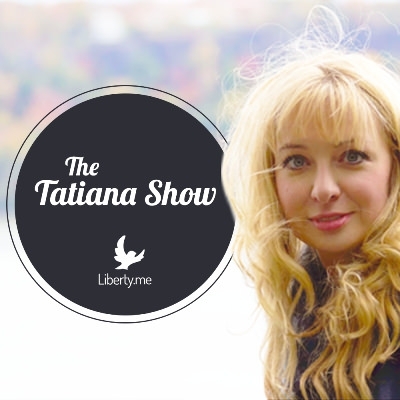 Tatiana interviews Matt Philips of The Free State Project & Rob Viglione of Zen.
Topics Include:
--"Sell the Whales!"
--"PorcFest 2017"
--"The Importance of Anonymous Payments"
--"ZenCash"
About the Guests:
-Matt Philips majored in Politics at Princeton and interned at the Cato Institute along with FSP founder Jason Sorens before joining Internet advertising pioneer DoubleClick in New York City. He then co-founded Right Media, purchased by Yahoo! in 2007. He now lives in New Hampshire, where he is an activist and investor. He grew up in Phoenix, Arizona, so he doesn't want to hear anyone using the New Hampshire winter as an excuse for not moving. Matt is president of the FSP, since March 1, 2016.
-Rob is a finance PhD candidate @UofSC with research interests in cryptofinance, bitcoin, asset pricing, and innovation. Core team launching zencash.io and ZClassic, Co-Founder and CEO of Secure Blockchain Systems LLC, and Head of U.S. & Canada Ambassadors for BlockPay. I also teach "Intro to Investments" and "Bitcoin & Blockchain Applications in Finance" @UofSC and am interested in opportunities to help build interesting crypto ventures.
More Info:
https://www.TatianaMoroz.com
https://www.CryptoMediaHub.com
https://www.Vaultoro.com/?a=100068
https://FreeStateProject.org
https://ZenSystem.io
Friends and Sponsors of the Show:
https://www.TheBitcoinCPA.com/
https://www.CryptoCompare.com/
https://www.FreeRoss.org
https://www.ThirdKey.Solutions/
http://www.SovrynTech.com
http://www.SexAndScienceHour.com
https://www.Netki.com
https://www.Vaultoro.com
http://www.CryptoMediaHub.com