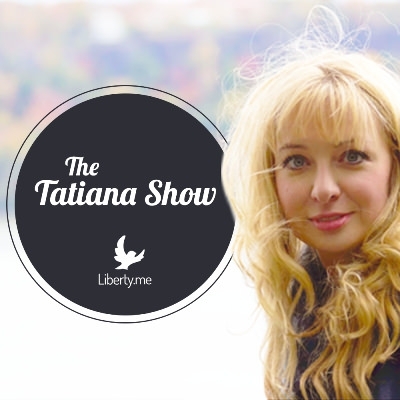 Tatiana interviews John Barrett of Bitcoins and Gravy & Sean Malone of FEE.
Topics Include:
"The Importance of Meda in Liberty Outreach"
"How To Reach New People To Liberty"
"The Modern Music Scene"
"Bitcoin and Music"
About the Guests:
-As the host of Bitcoins and Gravy, John Barrett draws upon a lifetime of experience. With a BA in Communications and Public Address, a background in radio broadcasting, years of live performance experience and a keen knowledge of audio engineering, John offers a fresh and intelligent approach to podcasting that is both educational and entertaining.
-Sean Malone is the Director of Media at the Foundation for Economic Education. Malone studied music performance and composition for film and multimedia at the University of Nebraska-Lincoln (BM) and New York University (MA), subsequently working in various creative and producing roles in New York and Los Angeles. In 2011, Sean relocated to Washington, DC to build a creative media capability at the Daily Caller. He later built a video production team at the Charles Koch Institute, where he created an award-winning series of documentary films, including "No Vans Land," "Locked Out," and "Farming in Fear."
More Info:
https://www.TatianaMoroz.com
https://www.CryptoMediaHub.com
https://www.Vaultoro.com/?a=100068
http://BitcoinsAndGravy.com
https://FEE.org
Friends and Sponsors of the Show:
https://www.TheBitcoinCPA.com/
https://www.CryptoCompare.com/
https://www.FreeRoss.org
https://www.ThirdKey.Solutions/
http://www.SovrynTech.com
http://www.SexAndScienceHour.com
https://www.Netki.com
https://www.Vaultoro.com
http://www.CryptoMediaHub.com