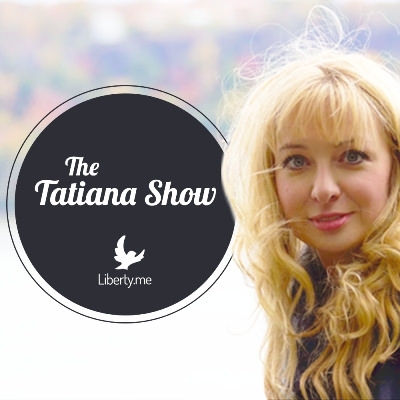 Tatiana and Josh interview Jeff Berwick of The Dollar Vigilante & Shidan Gouran of The Blockchain Event.
Topics include:
--"What is Anarchapulco?"
--"The Reality of the Trump Administration"
--"The Blockchain Event"
--"Nature of Legal Contracts and Code"
About the Guests:
-Jeff Berwick is an Anarcho-Capitalist. Libertarian. Freedom fighter against mankind's two biggest enemies, the State and the Central Banks. Jeff Berwick is the founder of The Dollar Vigilante and host of the popular video podcast, Anarchast. Jeff is a prominent speaker at many of the world's freedom, investment and gold conferences including his own, Anarchapulco, as well as regularly in the media including CNBC, CNN and Fox Business.
-Shidan Gouran is the President of Gulf Pearl Ltd. Gulf Pearl is a business and technology consultancy located in Toronto, Canada that caters to early-stage technology ventures. He is also behind The Blockchain Event 2017 in Fort Lauderdale, Florida on February 9th, 2017.
More Info:
https://www.TatianaMoroz.com
https://www.CryptoMediaHub.com
https://www.Vaultoro.com/?a=100068
https://www.DollarVigilante.com/
https://www.TheBlockchainEvent.com/
Friends and Sponsors of the Show:
https://www.Anarchapulco.com/ (Use the code "tatiana" at checkout to get 10% off the ticket price!)
https://www.TheBitcoinCPA.com/
https://www.CryptoCompare.com/
http://www.SovrynTech.com https://www.FreeRoss.org
https://www.ThirdKey.Solutions/