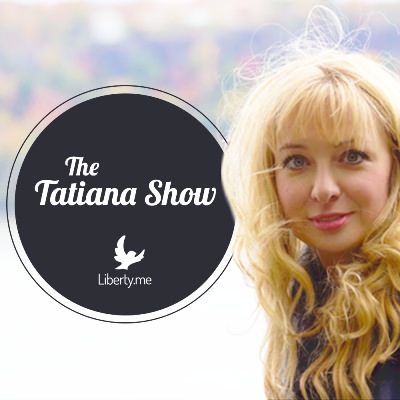 Tatiana and Josh interview Derrick J. Freeman of Freedom Feens Radio Show & Michelle Ray of In Deep.
Topics include NH secession, Pink Pistols, Power of local government, & Clearvoter.
-Derrick J is a peace activist dedicated to living free by liberating others. He moved to New Hampshire as part of the Free State Project in 2011, and the following year produced a full-length feature documentary about the adventures he encountered there. It's called called "Victimless Crime Spree" and is free on YouTube. Derrick hosts Flaming Freedom, a show about sexual diversity and real-talk, plus other shows like the Freedom Feens and Free Talk Live. He supported Ross Ulbricht at his trial in 2014. Derrick organizes monthly target shooting for the New Hampshire Pink Pistols and organizes independence celebrations for NHExit.
-Michelle Ray is the Founder Clearvoter, a a political social network that focuses on issues that affect communities instead of political parties, Co-host of GulchCast and Editor at the Independent Journal Review.
More Info:
www.TatianaMoroz.com
www.CryptoMediaHub.com
www.Vaultoro.com
www.TheDerrickJ.com
www.ClearVoter.com