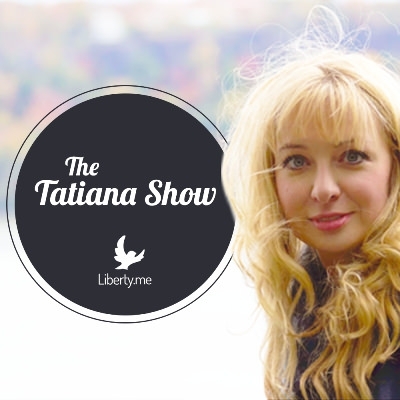 Tatiana interviews David Bailey of BTC Media & musician Dave Cahill.
Topics include:
--"Blockchain-based Health Systems"
--"What's Happening in Blockchain Around the World"
--"Politics and Music"
--"A Live Performance"
About the Guests:
-As Chief Executive Officer of BTC Media LLC, David Bailey is an industry leader in the digital currency and blockchain space. After founding yBitcoin, the world's leading publication about digital currency, David launched BTC Media, a corporate group including Bitcoin Magazine, the world's first information outlet and news desk dedicated to digital currency, and Distributed, a leading source for banking and corporate information on distributed ledger technology.
-Dave Cahill is a incredibly gifted singer, songwriter, musician and producer who has composed and published six albums of original music and has played over a thousand live performances in his young life. He is a passionate vocalist with a dynamic understanding of songwriting, not to mention an accomplished, monster of a guitar player, spirited entertainer and exciting performer
More Info:
https://www.TatianaMoroz.com
https://www.CryptoMediaHub.com
https://www.Vaultoro.com/?a=100068
https://www.BTCMedia.org
https://www.DaveCahill.com
Friends and Sponsors of the Show:
https://www.Anarchapulco.com/ (Use the code "tatiana" at checkout to get 10% off the ticket price!)
https://www.TheBitcoinCPA.com/
https://www.CryptoCompare.com/
http://www.SovrynTech.com
https://www.FreeRoss.org
https://www.ThirdKey.Solutions/