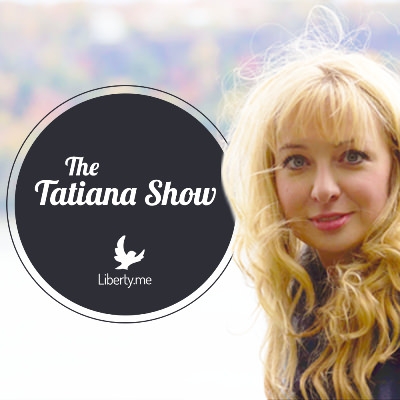 Tatiana and Josh interview Christina Tobin of Free and Equal & Carla Gericke of The Foundation for New Hampshire Independence.
Topics Include The NH Free State project, teacher's unions, voting practices, and Trump's party affiliation.
- Former attorney, activist and writer Carla Gericke is the president of the Foundation for New Hampshire Independence. She is president emeritus of the Free State Project, and spent the past eight years attracting liberty activists to New Hampshire to pursue freer lives.
- Christina Tobin, Founder & Chair of Free and Equal, loves to fight the good fight… for US voters. She's making a career of helping honest, earnest candidates to run for political office. Currently, Tobin is organizing a follow-up to Free and Equal's successful 2014 United We Stand Festival. The UWS Fests will feature celebrities, leaders and speakers, musical performers, artists and intellectuals who are socially and politically engaged.
More Info:
www.TatianaMoroz.com
www.CryptoMediaHub.com
www.Vaultoro.com/?a=100068
www.FreeAndEqual.org
www.NHIndependence.org