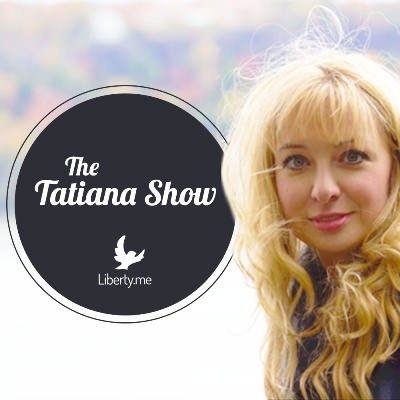 Tatiana interviews Cally Ulbricht of Beautycounter, Nena Whitfield of Ladies of Liberty Alliance, and Julie Borowski!
Topics Include:
--"BeautyCounter Products and the Silk Road Case"
--"Ladies of Liberty"
--"Free Speech"
--"Concerns with Libertarians Going to the Alt-Right"
About the Guests:
-Cally Ulbricht is with Beautycounter. Beautycounter creates safer and effective skin care and cosmetics for women and families. They meticulously screen their ingredients for safety, and stand on transparency of their products. Cally is also the sister of Ross Ulbricht.
-The Ladies of Liberty Alliance is a network of independent, libertarian women leaders who, through their careers and/or personal endeavors, are dedicated to spreading the ideas of individual liberty and free markets. Participation in the Ladies of Liberty Alliance is open to any female who identifies with, or is wishing to explore, libertarian ideas.
-Julie Borowski is a political commentator living in the D.C. area. She is best known for her YouTube channel where she discusses current events in an entertaining way. Her videos have over 8 million views. She won CPAC's Blogbash Video of the Year in 2014 for her video debunking ObamaCare. She was also rewarded Tea Party Blogger of the Year at CPAC 2013 after creating a viral video.
More Info:
https://www.TatianaMoroz.com
https://www.CryptoMediaHub.com
https://www.Vaultoro.com/?a=100068
http://www.LadiesOfLiberty.org
http://www.JulieBorowski.com
http://www.BeautyCounter.com/TatianaMoroz
Friends and Sponsors of the Show:
https://www.TheBitcoinCPA.com/
https://www.CryptoCompare.com/
https://www.FreeRoss.org
https://www.ThirdKey.Solutions/
http://www.SovrynTech.com
http://www.SexAndScienceHour.com
https://www.Netki.com
https://www.Vaultoro.com
http://www.CryptoMediaHub.com
https://www.LibertyCraze.com/
http://www.BeautyCounter.com/TatianaMoroz