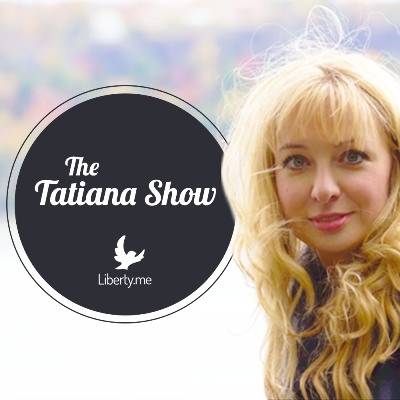 Tatiana and Josh interview Brian Sovryn and Dr. Stephanie Murphy of Sex & Science Hour.
Topics Include:
--"The Bitcoin UASF"
--"Transgender Sports"
--"Polyamory"
--"How To Keep Monogamous Relationships Exciting"
Books Referenced in the Show:
--"Dark Android: 2017 Edition" by Brian Sovryn Link: http://darkandroid.info
--"Don't Be Nice, Be Real" by Kelly Bryson Link: http://amzn.to/2tdZvow
--"The Ethical Slut" by Janet W. Hardy Link: http://amzn.to/2vcwP0J
--"Sex At Dawn" by Christopher Ryan Link: http://amzn.to/2sQnb2Q
--"Nonviolent Communication, 3rd Edition: Life-Changing Tools for Healthy Relationships" by Marshall Rosenberg Link: http://amzn.to/2uR8huL
--"Best Women's Erotica" by Violet Blue Link: http://amzn.to/2tN1P7W
About the Guests:
-Brian Sovryn is the proprietor and developer of Zomia Offline Games, as well as the creator and host of the podcast Sovryn Tech. His background in technology comes from years spent with multiple tech companies, the U.S. Army, and from being involved in the cypherpunk community since the late 1990's. Brian also has a Doctorate of Divinity. He was a co-host of the nationally syndicated radio show Free Talk Live for two years, as well as a co-host with Dr. Stephanie Murphy on the popular Let's Talk Bitcoin Network show Sex & Science Hour, and has made numerous appearances on other podcasts and radio shows. He's also a public speaker at various liberty, anarchist, Bitcoin, blockchain, and tech events throughout the world. Brian also fancies himself a gamer, historian, and tech journalist (in that order), and is a supporter of the Center for a Stateless Society, the Center for Global Nonkilling, the Albert Einstein Institute, and the Institute of General Semantics. Born in 1981 in New York, Brian Sovryn is ethnically Jewish, and unfortunately converted to Christianity for a time, but is now a freethinker and anarchist. He is presently a denizen of New Hampshire.
-Stephanie Murphy, PhD, is a voice actor whose credits include numerous video narrations, TV and radio ads for major national brands, dozens of audiobooks, as well as projects sprinkled throughout the liberty movement. She hosts the popular podcast Let's Talk Bitcoin and has been using bitcoin since 2011. She has been a part of several other radio shows and podcasts since she began podcasting 2009. Stephanie has a PhD in Biochemistry, and in 2013 she left a career in medical research to follow her passion and become a voice actor. Stephanie volunteers at Fr33 Aid, a bitcoin based organization that provides free first aid coverage at events.
More Info:
https://www.TatianaMoroz.com
https://www.CryptoMediaHub.com
https://www.Vaultoro.com/?a=100068
https://www.ZOG.email
http://www.SMVoice.info
https://twitter.com/sovryntech
https://twitter.com/S_Murphy_PhD
Friends and Sponsors of the Show:
https://www.TheBitcoinCPA.com/
https://www.CryptoCompare.com/
https://www.FreeRoss.org
https://www.ThirdKey.Solutions/
http://www.SovrynTech.com
http://www.SexAndScienceHour.com
https://www.Netki.com
https://www.Vaultoro.com
http://www.CryptoMediaHub.com
http://www.Beautycounter.com/TatianaMoroz
https://www.LibertyCraze.com
https://www.FreedomFest.com/ USE COUPON CODE "TATIANA" for $100 off the ticket price!