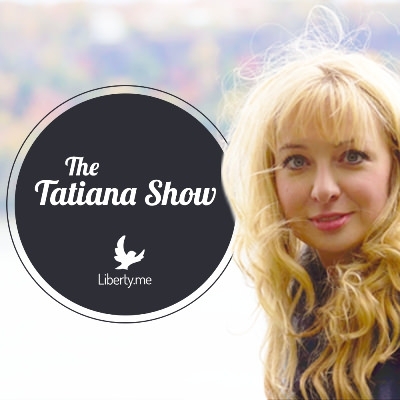 Tatiana and Josh interview Andrey Zamovskiy of Ambisafe, Carey Wedler of Anti Media & Megan Himel of ProjectNextUp!
Topics Include:
--"Initial Coin Offerings (ICO)"
--"HEROES Conference"
--"Women in the Music Industry"
--"Independent Media"
--"Research Tips"
HEROES discount code for listeners: thetatianashow
About the Guests:
-Andrey, CEO o Ambisafe ,f has been writing code since he was 9 and pioneering cryptocurrency development since 2010. Together with his team he has built multiple first of their kind blockchain projects including wallets, merchant services, exchanges and trading platforms. Andrey holds a BS of Computer Science with cryptocurrency as a thesis project. Among other achievements is 2nd place in the national software development competition.
-Born on the 24th of August not so long ago, Wedler currently resides in Los Angeles, California, where she was born and raised. With a BA in History from University of California, Los Angeles, she takes special interest in in the police and warfare states, the Drug War, the relevance of history to current problems and solutions, and positive developments that drive humanity forward. Before joining Anti-Media's team in September of 2014, she produced videos for her YouTube channel. As an independent journalist, Carey is also the Senior Editor for Anti-Media and is responsible for editing most of the site's content.
-ProjectNextUp is a global initiative with a heart for diversity in the music industry, pursued by hosting events, initiating dialogue, and mentoring young women in music. We aim to paint a different picture of what leadership and success looks like by shining a light on stories and people who differ from historical norms, namely: women. Ultimately, this work is intended to recreate the narrative for men and women alike by supporting diversity, while using the universal language of music to provide role models, mentors, and encouragement to young women aspiring to become the next __________ in the music industry. Let her fill in the blank.
More Info:
https://www.TatianaMoroz.com
https://www.CryptoMediaHub.com
https://www.Vaultoro.com/?a=100068
https://www.ambisafe.co
http://theantimedia.org
http://www.projectnextup.com
Friends and Sponsors of the Show:
https://www.TheBitcoinCPA.com/
https://www.CryptoCompare.com/
https://www.FreeRoss.org
https://www.ThirdKey.Solutions/
http://www.SovrynTech.com
http://www.SexAndScienceHour.com
https://www.Netki.com
https://www.Vaultoro.com
http://www.CryptoMediaHub.com