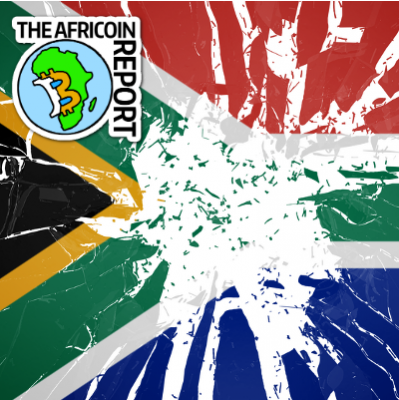 South Africa is infamous for being one of the longest-running modern-day governments to legalise racial separation, called apartheid, in many facets of everyday life. Only in 1994 were black South Africans able to vote for the first time to change the leadership of the country. The African National Congress (ANC) party overwhelmingly won the election in 1994, and became the first democratically elected government South Africa had ever seen. The saddening realisation is that it has seemingly followed every other African liberation movement — it's the only post-apartheid government South Africa has ever had, and the political rot is bringing the country into financial ruin.
This is not meant to be a political tirade against the ruling party in South Africa, but to show how the increasing centralisation of decision-making has far-reaching consequences for South African citizens and their primary store of value: South African rands, or ZAR.
I presume that the readership, comprised of followers of bitcoin, has at least a passing understanding of some of the political undertones inherent in Bitcoin and its decentralised roots. The simple idea that no centralised party or individual has the ability, without wide-reaching consensus, to make protocol changes is a radical key difference to many other financial and social systems in the world, and is the key disruptive force of Bitcoin, rather than it being only a money transfer network.
It's pretty clear to many observers that 2015 was a tough year for emerging markets. Many currencies lost tremendous ground against the dollar and other first-world currencies, in no small part due to China's slowing growth and lackluster commodity demand. Like the Asian Tiger bubble in 1997, the emerging market bubble could burst in 2016, after being punctured in 2015.
Which is why over the past six weeks I have been even more troubled at our local situation. A cataclysmic failure has occurred in South Africa, and it is an example of rampant centralisation at work. On December 9, 2015, South African and ANC President Jacob Zuma, on his own volition without consulting the rest of the ANC, the parliament or the nation, fired the minister of finance, Nhlanhla Nene, and replaced him with an unknown, inexperienced ANC parliamentary member, David Van Rooyen.
The market responded violently, with the ZAR dropping from a value of R14.5 to the US dollar to over R16 in a few days — the lowest levels in the country's history. That was until it hit new lows in the new year. Besides the Brazilian real, it's been one of the worst performing currencies in the world, losing over 30% in 2015.
The routing of the rand sent bankers and business leaders knocking at the president's $15.4 million Nkandla door, after which Zuma backtracked and removed Van Rooyen, who held the minister of finance job for only four days. Zuma replaced him with a former minister of finance, Pravin Gordhan.
To be fair, looking at the graph above, the value of the rand has been in a downward spiral for quite some time, but this decision seems to have pushed South Africa over the edge. In a global climate of financial uncertainty and a weakened growth forecast, and on the back of a potential "junk" downgrade by Standard and Poor's, the sting of centralised decision-making wreaked havoc on a country and its citizen's primary store of value — fiat currency.
I'm not here to talk about the politics behind the decision, but I have included extra reading at the end of the article that sheds light on the political malaise and illuminates the suspected reasons and consequences for the whole ordeal. What I am concerned with is that a single man driven by his and others' interests was able to make a centralised decision that decimated a country's value in a matter of days, with the JSE stock exchange racking up R169 billion in lost value (about $10 billion), with who knows how many more billions being lost in other areas of the economy. We're also on the verge of a drought-induced maize crisis, which of course means our less valuable rands will need to pay inflated dollar pricing for imported maize, so not only will our rands be worth less, we'll have to pay more for basic food stuffs.
This perfect storm, a centralised perversion of democracy — which has weakened global and local growth and the external control of one's store of value — is worrying, and the consequences are yet to be fully felt. For the majority of the rich in South Africa, their assets and investments were or can be quickly diversified offshore, or at worst their financial hits will be absorbed. However, for the majority of the population — of which over 25% remain unemployed — the meager assets and savings they have obtained has devalued drastically, since their assets are only valued in ZAR.
Like what is happening with Brazil's bitcoin volume, more and more people seem to be storing a portion of their assets in bitcoin, as there was a steady increase in volume and prices throughout 2015 on local exchanges. When I first "got into" bitcoin, I was aiming to make some extra money on the side, but now I am cognisant of its ability to limit my own and my family's financial exposure to centralised decision-making by leaders who only have their own interests at heart.
I'm not unaware of the paradox of centralisation within the decentralised bitcoin system, in both mining and among the core developers. However, the crisis of bitcoin mining centralisation and the developer conflict regarding scaling bitcoin is a degree issue, of being more or less decentralised. With bitcoin, there is discussion, both good and bad, towards addressing the cryptocurrency's issues. It may rely on a core of centralised developers to implement, but the choice of opting in or out of bitcoin has always been a choice everyone is able to make, and thus the choice for its direction is up to all of us.
Being subject to the whims of a single entity, the logical conclusion of a one-party political landscape and centralised decision-making has proven how the future of one's financial prosperity is so very fragile. To protect our financial future, alternatives such as bitcoin may be considered if people are willing to take charge to protect their financial security.
---
Further Reading
Reasons for the firing of the finance minister — http://www.news24.com/SouthAfrica/News/four-possible-reasons-why-nene-was-fired-20151210
Going the full Mugabe — http://politicsweb.co.za/news-and-analysis/zuma-going-the-full-mugabe
Angry populace takes to social media — http://mg.co.za/article/2015-12-15-sa-rises-up-against-zuma
About the Author
I am currently a masters student in Media and Cultural Studies and have been involved in Bitcoin and other cryptocurrencies since November 2013, when I mined my first Litecoin using my home PC. I'm an avid bitcoin hoarder, altcoin miner and small time trader. I love using bitcoin to assist my family using Bitcoin's rebittance-friendly features. I live in Pinetown, South Africa.