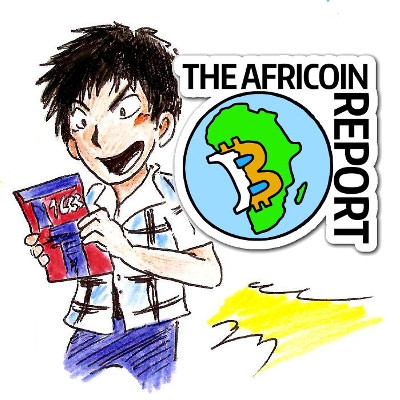 Last October, I wrote an article about "Why Bitcoin Is Perfect for Libya." Nothing has changed since then. My country doesn't offer much support when it comes to online payments. We don't have Paypal (legally at least) and getting credit cards is hard, banking Is nightmare, etc.
The Slow Libyan Adoption of Bitcoin
When I talk about Bitcoin to my family and friends, they praise it, but they also don't want to open a bitcoin wallet. They don't need a new currency, since anything they can buy with bitcoin they can find cheaper in Libya. Most games and software programs here are hacked and sold very cheaply, compared to buying them online or in other countries.
That's why telling people here, "You can buy Photoshop with bitcoin" will result in "Are you kidding me? I can get it from the CD store next door for only five bucks!!"
Buying Physical Goods with Bitcoin
In my last article, I wrote:
Until now I haven't got anything physical with Bitcoin, as houses here don't have addresses, and things I've tried to buy from Amazon didn't reach my PO box. There are other ways, but I haven't tried them.
Even if I bought Amazon cards with bitcoin, not all sellers ship to Libya. (Those who do are quite few.) And for some reason, when I use a PO box for a shipping address, the parcels don't reach me, and this kind of shipment doesn't have tracking. Even if the item is lost on the way, I can never know.
I'm sure that if we could buy physical goods with bitcoin, I could convince a lot of my friends and family to make their bitcoin debut, especially with the prices and discounts on Amazon. That's why, from time to time, I try other methods for buying online and I finally found one.
Aramex: Shop and Ship
Aramex is a mail forwarding company that allows shopping from various countries worldwide. Aramex provides receiving addresses from 15 countries, including the US and the UK, and ships to 62 destinations. That means I can shop as local person from those countries and the items will be shipped to Libya.
Using their service, I got my first parcel ever — a small USB flash memory drive.
After the item reaches Aramex in Libya, I have to personally receive the shipment from one of the lockers. There's only one near Tripoli (where I live).
Their rates aren't cheap and, depending on the weight of the parcel, it can be very expensive, but compared to the service they offer, I can tolerate that.
A New Argument for Bitcoin
Now I'm sure I'll be using the Aramex service more often, and when someone asks me what's the advantage of using bitcoin for Libyan people, I have a good new argument to make:
You can not only buy digital items with bitcoin, but also physical goods from outside the country, things that are rare here, or can be found cheaper online.
---
Like the article? You can donate bitcoin to: 1MtU6DwgNXnGWR5k7Gkh5Jf9jngT99Xht9
Like the pictures? You can order your own here.