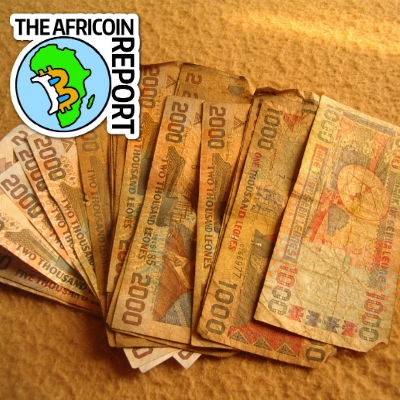 I visited many banks recently just to see how they work, and how they render services to customers. Since then, I see no authentic reason why people should ignore bitcoin, because it is the only global currency that preaches liberty to all. It makes monetary transactions simple, fast, and easier than with a bank today.
According to the U.S. Department of State website:
"Sierra Leone's gross domestic product (GDP) in 2011 was $2 billion. The World Bank estimate gross national income (GNI) per capita for Sierra Leone is $340. This translates to over 72 percent of the population living on less than $1 per day, in extreme poverty."
This is why Sierra Leone needs Bitcoin. The banking system is not the immediate solution for monetary transactions. All banks have procedures that delay customer's transaction, and it is really boring when compared to bitcoin. I noticed this after I visited various banks in my country.
The bank is an establishment authorized by a government to accept deposits, pay interest, clear checks, make loans, act as an intermediary in financial transactions, and provide other financial services to its customers.
I sold some bitcoin to a friend in Accra, Ghana, and he sent the amount to me through rapid transfer. So I went to the bank on Friday after the Juma prayer at 2:20 p.m. because he sent the code and details during my way to the mosque.
The bank was closed and the security guard told me they closed 20 minutes ago. He said I should not bother to visit other branches because they are all closed by then. I asked him if they work on Saturday, and he said that I should check them on Monday. I left sadly because I was in hopes of using money during the weekend.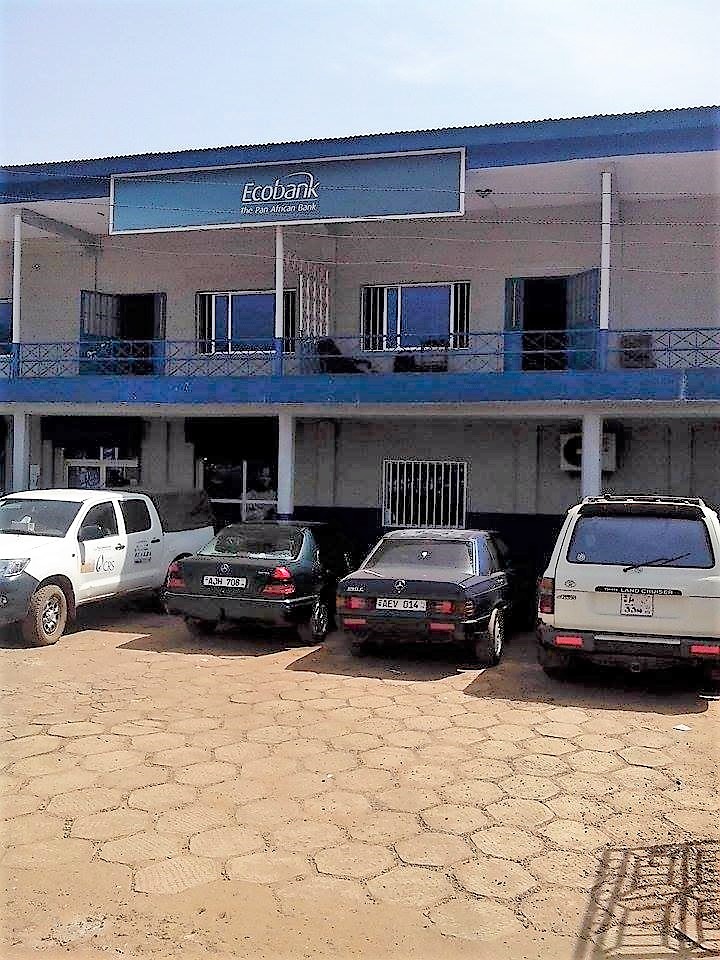 —Ecobank
Outside the Bank
I visited Ecobank to withdraw money on Monday around 12:00 p.m. because in the morning hours to do transactions is very difficult. Some people go to the bank around 6 a.m. to stand in the front of the queue.
I still met a queue outside the bank and I joined them, but there was something going on that took my attention, and I decided to observe it well before I intervened. One of the staff was asking for those who went to deposit and they were taken in while they left us standing. I wondered why such is happening and I asked the guard he said, "Mr., the line is down and we are doing our job here as orders from above."
I smiled and replied to him, "I understood you, Sir, because you people are doing your job, but this is unprofessional."
We had been there for almost an hour now and they were allowing deposit customers in and some of them met us here. I really didn't understand how they were are inputting on the ledger without line, since he said the line was down. Maybe the bank didn't have money to issue out, so they were taking more from the deposit customers just to have enough to pay those making withdrawals. This was not done well. They always say "the line is down, while they were using the same line to input records on the ledger.
In the Bank
In the banking hall, I also met another line and I sat on the waiting chair with other people I met. I sat for almost 20 minutes before they called us to join the line. During my turn to withdraw, I asked the cashier for a withdrawal slip and she told me to fill it, or I should ask the other staff to help me. There was too much required information to fill on the slip, so I was bit confused to fill it by myself.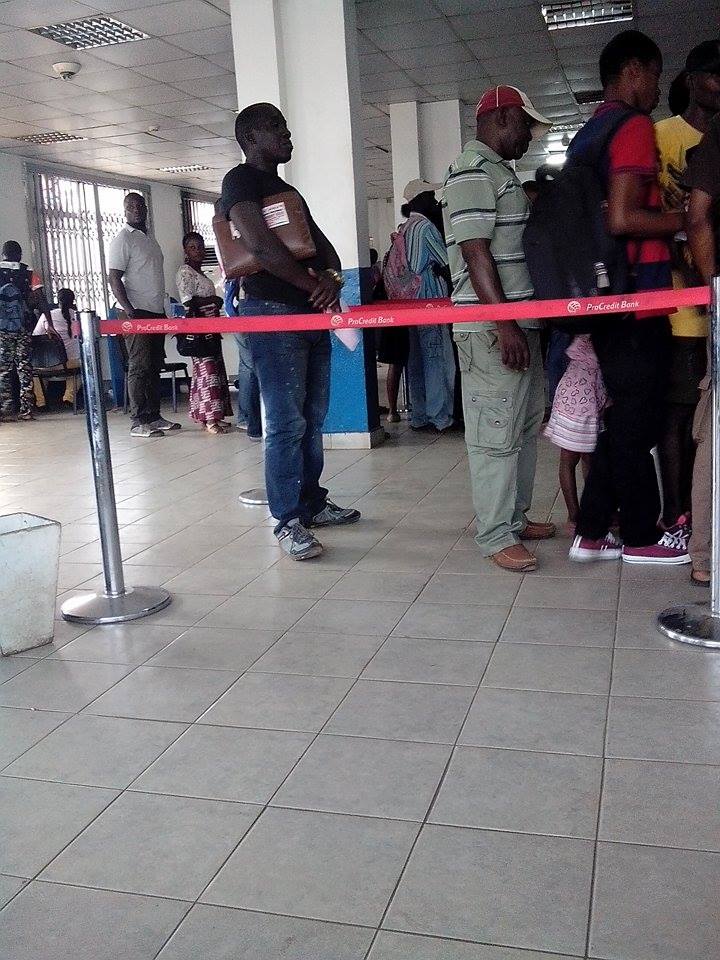 During My Transaction
The guard asked me to go and photocopy my ID card because they didn't have a photocopy machine in the bank. I couldn't imagine a whole bank without a photocopy machine for customers. I walked to search for a center to photocopy my ID card. I later returned to the bank to start filling my slip and I provided the following details:
Sender's name
Sender's address
Security Question and Answer
Code
ID card copy
The cashier asked me for a national ID but I told her I don't have it. I told her I used my voter ID information and she told me to wait. She kept me waiting for more than 10 minutes and I decided to walk away because I was pissed with the entire process in that bank.
She saw me walking out and sent one customer to call me. She asked me to photocopy my ID and I gave her the clip. She told me that they don't accept voter IDs to withdraw money and I asked her why. She said that is their procedure. I told her that I used it because my voter has an ID serial number and it's authentic to be use in the country, and I don't have a National ID. She later withdrew the money for me after a little argument between us.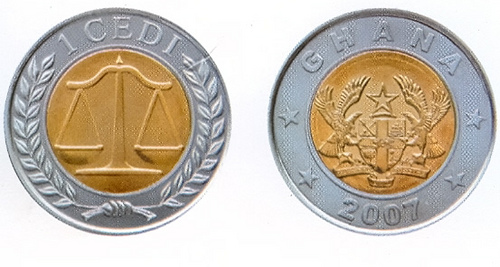 Bitcoin
Bitcoin is the ultimate solution for our financial needs because you don't need to stand in a long queue to deposit and withdraw money. It is absolutely easy, fast, cheap, and borderless. I never spent 10 mins in all my bitcoin transactions. It's truly revolutionary and meant for our day-to-day and future transaction. We all must testify the reality of bitcoin.
The banking system is not the immediate solution for monetary transactions due to their too many protocols and procedures, and a centralized system. The most criminal side I hate about Ecobank is that they don't display the rate exchange! I sold bitcoin and it was converted into Ghanaian cedis, and it was spent in cedis to Sierra Leone. There must be an exchange rate, but they hide it from their customers. Why?
These are the reasons we all must accept bitcoin as our transaction tool because it is far better than the banking experience. As the CEO of Sierra Leone Bitcoin Network (SLBNet), this experience has pushed me to boost my project in my country to free my people from this slavery.