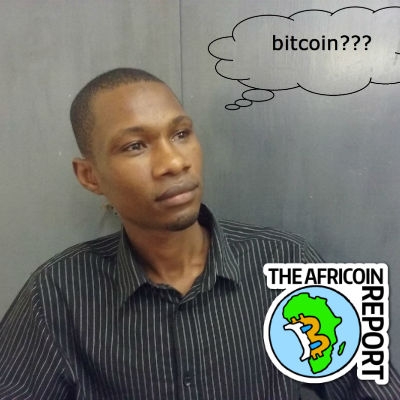 I remember one day when my brother Chernor informed me about a virtual currency called bitcoin. Knowing the growth of technology, I was not too surprised of the new development. I only ask myself several questions:
What is bitcoin?
Why bitcoin?
Is it a dream or reality?
How does it work?
Since then, I have not ceased to meditate and to think how to get the answers to these questions. This became become a new challenge in my life. Very curiously and anxiously, I began to do research, day and night nonstop. Although Internet access is very low in my country, I continued my adventure in an optimistic way by reading articles and watching tutorials on bitcoin to end my curiosity. Such was a big step in my professional life.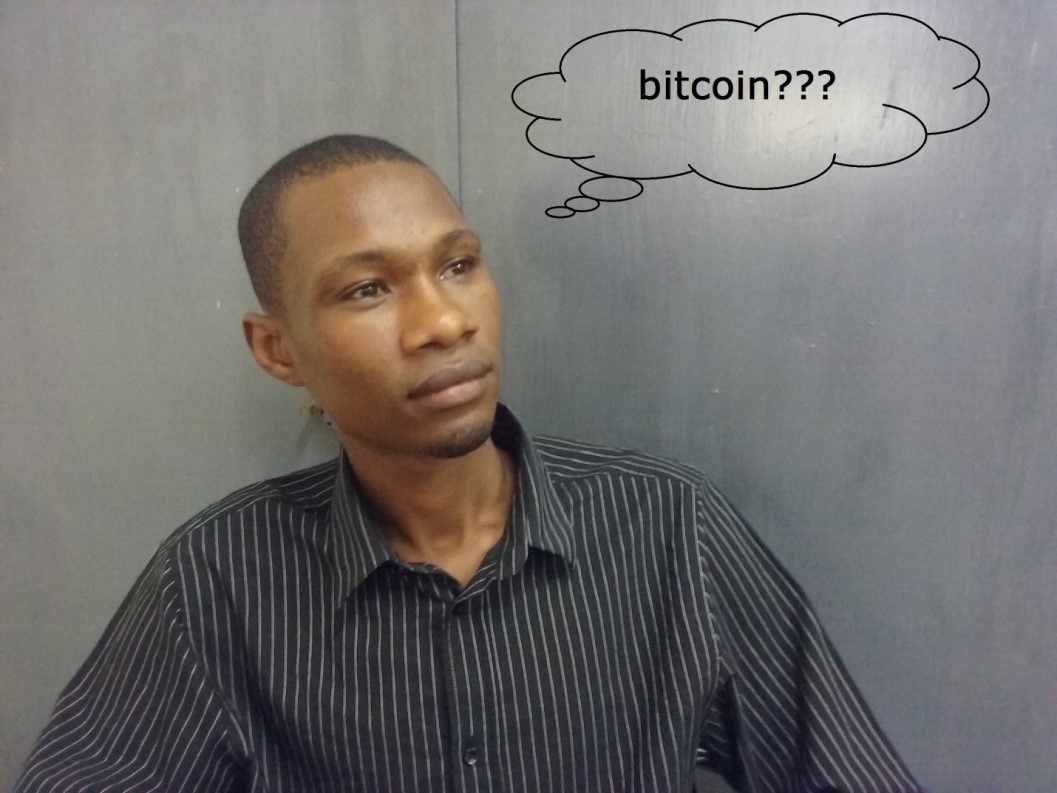 What Is Bitcoin?
The first thing was to know: what is this digital currency named bitcoin?
Bitcoin is a currency, like any other currency in the world, that is entirely virtual. It's a fully digital virtual currency, usually very secure, and powered by its own users, with no middleman, through a peer-to-peer network.
With bitcoin, we can buy and sell all that we want — clothes, shoes, homes, cars, computers, etc. We can also convert bitcoin into local currency, or local currency into bitcoin.
Why Bitcoin?
The 21st century brings a world of business, a world in which one lives with 7 billion people who communicate with each other through technology, and shall exchange tangible and intangible for the good operation of their businesses.
The world is connected by the wind and clouds that separate his land by the global Internet network. It becomes faster and more reliable to communicate, and to sell and buy from a distance. This is the reality that you and I know and use. It is not a dream or magic.
Bitcoin is a new discovery of the century. It is even regarded as the best invention of the century. Others regard it is as an experience. Today we notice that bitcoin has several advantages, including the reduction of poverty, the growth of entrepreneurship, and the creation of employment.
It helps us send and receive large sums of money with a single click, without charges — quick and reliable everywhere you are in the world, with no move or middleman. No one can act on your bitcoins accounts without your consent.
A government or a central authority can block your account or your transaction, or freeze your background, but with bitcoin, they cannot do that.
We do not need to be in queue all day at the bank or agency to receive or send money. So bitcoin is here to solve all these problems.

Is It a Dream or Magic?
I know people are asking the same question I do: Is bitcoin real?
We need to know one thing. Bitcoin is not the first digital currency on earth, and there were others before bitcoin that we use every day. Let us refer to the telephone companies that we use to communicate. We all know that in order to use this service, we should recharge our account balance. To do this, we must buy credit with cash converted into units. I mean, represented in digital form, which we can use to communicate, even to send to another person, as well, Then that person, after receipt, can go to one of the company agencies and get the physical cash.
If this is possible with cash, then why not with bitcoin, which is more efficient, and most important in our economic life. Bitcoin is no more a dream. It is a reality that exists and functions normally.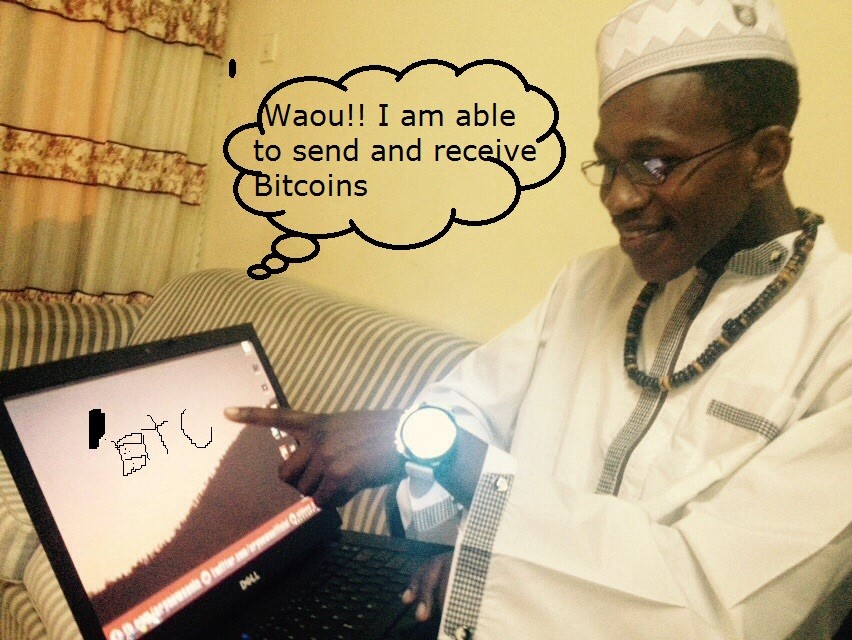 How Does It work?
To use bitcoin is like using mail. You must have a bitcoin address, like you need to have an email address. An address is made up of two elements — a primary key and a secondary key.
The primary key is secret information that can prove your right to spend bitcoins from a bitcoin address defined by a cryptographic signature. Each address of Bitcoin has its own unique private key. It should be kept secret, and the secondary key is the public key that you have to share with everyone, as you share your email address.
Through the bitcoin sending software, the transaction will be spread to all the bitcoin network. Computers and servers will receive and confirm it. Once the transaction has confirmed, it will be written in a public ledger called the blockchain.
To understand and use bitcoin, we do not need to be a graduate or high-level student. The system is for everyone. Any person who knows how to use a phone to make or receive a call can use bitcoin with all simplicity.
After I found the answers to all my questions, which were not easy at the beginning, today I am able to share with my community this knowledge I gained.
My main goal is to make the majority of the illiterate really capture this electronics dream that is bitcoin, and through my research, I am able to let them really know and accept the beauty of the reality. Here is a weapon of advice:
''Never give up, no matter the obstacles, because the bridge that leads to success is a fragile one."
Today from mouth to ear, through social media, bitcoin is spreading everywhere in my country, and people begin to understand that bitcoin is real. It is not magic.