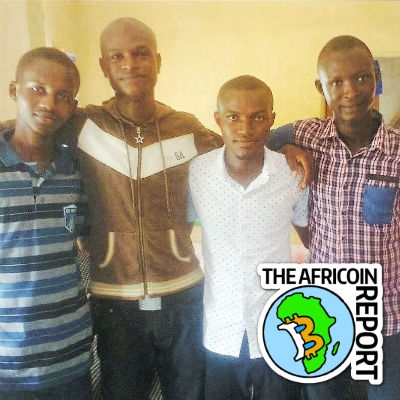 I was born in 1992 during the rebel war, in a town called Mattru Jong, in the Bonthe District, and I was raised and schooled in Kenema. I knew it as my hometown.
Kenema was among the towns that the rebels captured from early 1997 to 2000. They killed thousands and destroyed properties, which led to the backwardness of the people there and the country as a whole.
Kenema is the third largest city in Sierra Leone and the district headquarters of the Eastern Province. The people engage in farming, mining, and trading. Kenema has forests with wild animals, and flat lands rich with minerals. Due to the mining and farming, people are now using their funds to develop certain demoted areas. Today, the youths in Kenema are more engaged in commercial bike riding and entrepreneurship.
My trip to Kenema was another dream come true. I was eager to return back to my childhood town that I left in 2009 when I was 17. I was welcomed there like a prince, due to my hard work. People promoted my visit via social media, and I felt at home again. I brought them news of a great technology that will change the mindsets of many in the future. … The good news was bitcoin.
I started an initiative on Facebook that I named BitConference, where I taught youths about bitcoin and introduced them to mobile banking. I called them after midnight because calls were free, and discussed and shared many ideas. They were eager to meet with me in person so they would learn more, and I was elated by their passion.
I visited Kenema for a wedding ceremony, so I took that opportunity to go on a short tour to meet some friends and the BitConference members in Kenema. I decided to conduct a lecture at my residence. The turnout for the class was huge, and I was very impressed, because I never expected such a number to attend it.
—Welcome sign: "Bitcoin will help the youths. We are waiting for your arrival."
I spent an hour introducing bitcoin and made some illustrations on the blackboard for them to understand it, from the grass roots to the fruit. I played some tutorials on my tablet as we rested. They asked relevant questions, and I took my time to answer, because I told them I am not an expert in bitcoin, just trying my best to impart my knowledge to them.
We took another hour to debate bitcoin. I played the "for" part and they played "against." We interrogated each other with critical questions, but I won when they became convinced because I told them that bitcoin is decentralized, meaning no central authority owns it.
I further highlighted another point that with bitcoin, you don't have to rely on banks. It is online everywhere, with no middleman or intermediary, and every transaction in the network is transparent on the public ledger, the blockchain.
They were so proud to meet with me, and I was honored to be there. I thought it was time to help them make wallets and bring them into the bitcoin community, so they could experience the difference as I did, when I was introduced to my new ChangeTip friends.
They raised concerns that I should provide them with some bitcoin reading materials, tutorials, and wallet apps. I stayed two weeks, and promised to visit again for another two weeks, so that I could burn the tutorials on CDs for everyone and supply them with the materials they requested.
I couldn't imagine in my first lecture I would end up winning over eight people in a debate, and convince them all to use bitcoin. … Alhamdulillah (thanks be to God) for that.
Now that I'm back in the capital city of Freetown, it's my responsibility to put things in place, and produce all the required materials to fulfill my promise to do another open lecture to bring more youths to the initiative. Therefore, I need financial support for this trip, because my first trip was out of my own pocket, so I couldn't take much time.
—SLBNet: Chero has founded the Sierra Leone Bitcoin Network.
I have decided to take my next trip after their final exams, so that we can use the holidays to do more work and lectures as well. We will be so grateful if this trip would be sponsored, so that we can make it happen even better than the first time.
We are planting bitcoin seeds in Kenema, and we believe they will grow and bear many fruits in the future.
---
Audio version read by Mansaray Abubakarr.