On Episode 263...
We listen in on Andreas's recent Devcore talk on how exposure can and should harden security, colorfully titled Bubble Boy and the Sewer Rat. Andreas speaks for about twenty five minutes then answers questions Q&A style for about twenty minutes.
For those of you who prefer to watch, here's the video
---
Sponsors: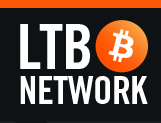 Credits for Episode 263
Image Credit - Image was cropped and had the LTB logo applied to it. This photo was taken and released under CC-by-sa 4.0 by Pashminu Mansukhani
Content for todays episode was provided by Andreas and members of the audience at Devcore.
This episode was edited by Adam B. Levine
Music for todays show was provided by Jared Rubens and General Fuzz

Views: 39,450