On Episode 259...
First, Bruce Fenton shares his concerns about the newly announced Blockchain Alliance project. Then we're joined by Jason Weinstein of the Blockchain Alliance who addresses some of Bruce's questions and introduces the organization and effort. For the second half of the show, we listen in as Josh Cincinatti of Blockcypher talks about the cause, impact, effect and aftermath of the July 4th attack on the Bitcoin network.
---
Sponsors: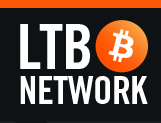 Seeking Assistant Developer for Tokenly CMS for The LTB Network
https://github.com/tokenly/tokenly-cms
Skillset required:
Familiar with Linux and usage of the Command Line Interface

Basic knowledge of Git source control (i.e., Github)

Advanced knowledge and experience programming in PHP

Should understand and be comfortable with concepts such as OOP (Object Oriented Programming), MVC Architecture (Model-View-Controller), Classes, Namespaces, Autoloading and working with Arrays and Objects.

Familiarity with tools such as Composer is also a plus

Intermediate knowledge of MySQL databases

Should be familiar with safely working with MySQL via PDO (PHP Data Objects)

Understanding how to create advanced queries is a plus (e.g., making use of things like LEFT JOIN)

Solid knowledge and experience in standard HTML and CSS

Basic knowledge of Javascript and the jQuery framework

Experience working with cryptocurrencies is a plus (but not required) Please provide details of your compensation requirements, plus contact information for three recent references.
Respond by email only to: [email protected]
Include in subject line: Developer Wanted
Only those selected for consideration will be contacted directly.
Job listing on Coinality
---
Credits for Episode 259
Content for todays episode was provided by Bruce, Jason, Josh and Adam
This episode was edited by Adam B. Levine
Music for todays show was provided by Jared Rubens and nils frahm

Views: 42,548