On Todays Show
Stephanie, Andreas and Adam, talk about the first Sidechain, called 'Liquid' coming early next year from the Blockstream team that aims to prevent future gox-like events by creating an almost voting-pools like multi-sig protected, bitcoin escrow'ing structure tying together different exchanges for liquidity and stability purposes.

Then they get into the recent Bitcoin Malleability issue that first had headlines in the aftermath of the MtGox calamity and has recent re-emerged on the network in force. Adam explains his mis-understanding of the issue and how he's dealing with it at Tokenly and Andreas corrects his misconceptions and puts things into perspective.
---
Sponsors: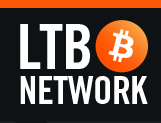 Seeking Assistant Developer for Tokenly CMS for The LTB Network
https://github.com/tokenly/tokenly-cms
Skillset required:
Familiar with Linux and usage of the Command Line Interface

Basic knowledge of Git source control (i.e., Github)

Advanced knowledge and experience programming in PHP

Should understand and be comfortable with concepts such as OOP (Object Oriented Programming), MVC Architecture (Model-View-Controller), Classes, Namespaces, Autoloading and working with Arrays and Objects.

Familiarity with tools such as Composer is also a plus

Intermediate knowledge of MySQL databases

Should be familiar with safely working with MySQL via PDO (PHP Data Objects)

Understanding how to create advanced queries is a plus (e.g., making use of things like LEFT JOIN)

Solid knowledge and experience in standard HTML and CSS

Basic knowledge of Javascript and the jQuery framework

Experience working with cryptocurrencies is a plus (but not required) Please provide details of your compensation requirements, plus contact information for three recent references.
Respond by email only to: [email protected]
Include in subject line: Developer Wanted
Only those selected for consideration will be contacted directly.
Job listing on Coinality
---
Credits for Episode 258
Content for Todays episode was provided by Stephanie, Andreas and Adam
This episode was edited by Adam B. Levine
Music for todays show was provided by Jared Rubens

Views: 44,075