On Today's Show
We're at the recent "Scaling Bitcoin" conference where we sit in on two sessions of interest.
First, it's a fireside chat with open source communities Anthropologist Gabriella Coleman who shares her take on debian, apache, anonymous and of course Bitcoin.
Then, we listen in as each conference working group checks in at the end of day one with their findings, successes and not-yet successes.
Stay tuned for a chance to win one of the first limited edition LTB collectable cards, usable in the Spells of Genesis game!
---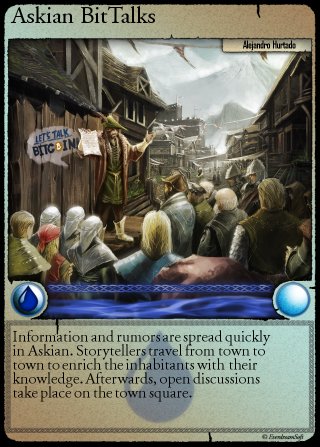 ---
Sponsors:
---
Credits for Episode 253
Content for today's episode was provided by Elizabeth, Gabriella and the many who participated in the day 1 wrap-up and report.
This episode was edited by Adam B. Levine.
Music for todays show was provided by Jared Rubens, and General Fuzz

Views: 44,616