Click to download audio version
The third weekly distribution of LTBc to members of the audience is on Saturday the 19th , we're giving away 1.6 million LTBc to users like you. Learn more
---
Shownotes for LTB 126 - Make it Costly to be Big
7/12/2014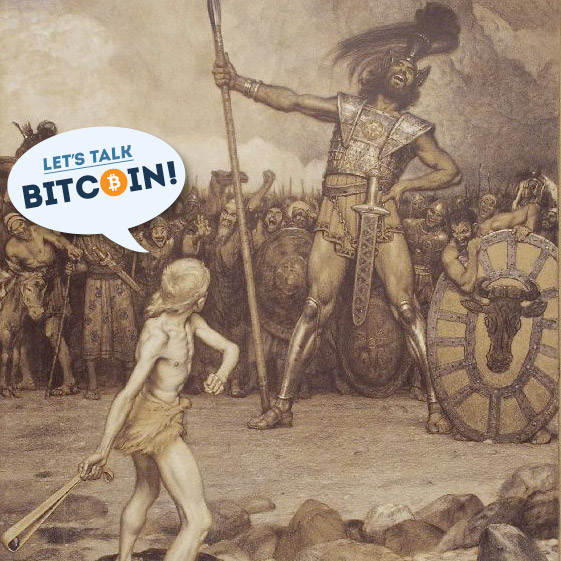 On Todays Episode
Sam Lee's cautionary tale of how his participation in the recent Marshall auction of Silk Road bitcoins cost him 100 BTC, courtesy of The End of Money
Adam Interviews the guys at HackingDistributed.com about the problem of pools and their proposed solution: 2-Factor mining
Get involved with the LTBCOIN Rewards Program over at letstalkbitcoin.com
Credits
Thanks for listening to episode 126 of Let's Talk Bitcoin! Content for todays show was provided by Adam B. Levine, Hackingdistributed.com and Sam Lee
This episode was edited by Denise Levine, produced by Adam Levine with a segment courtesy of The End of Money
Music for todays show was provided by Jared Rubens(@jaredrubens) and Gurty Beats(@gurtybeats)
NOTE: We're pleased to announce the launch of the Let's Talk Bitcoin! iOS app, now available (for free of course!) in Apple's App store. It is designed specifically for iPhone 5s, but its compatible with the full range of apple mobile products. (Android app is next!)
https://itunes.apple.com/us/app/lets-talk-bitcoin/id866630697?mt=8
Let us know what you think!

If you haven't set up your LTBc compatible wallet yet, here's a walkthrough with pictures!


Here's you how get started:
First, visit CounterWallet.co and generate a free multi-wallet that holds bitcoins, LTBCoins and anything else built on Bitcoin using the Counterparty protocol.




With one click you'll generate a secure 12 word password, you'll want to keep it safe as it's your private key.




Once you've created your password, log into your wallet and you'll see three brand new bitcoin addresses you control.




Copy one of those addresses, then head over LetsTalkBitcoin.com login to your account in the upper right hand corner of the page.



Inside your account you'll have a few options, one of which is "My Profile" - Click on that, and at the bottom of the page you'll see a place to put your LTBCOIN address.




Paste your newly created bitcoin address, save the change and you're done! When we release LTBCOIN later this month you'll be all set.



If you have any issues, questions or comments please post to this thread on the new forums
General Support Addresses for Let's Talk Bitcoin!
Bitcoin: 1LTBShowv5nZ2fgZ4hWU7ieeDRNKSAxtov
Counterparty Assets: 1G9CrTCkdbP4jiReMubsFffscKuvjC6ZKA
Litecoin: LZxkcspyUj3LnMjukTzcSSPkDvLu1uudZp
Views: 3,511