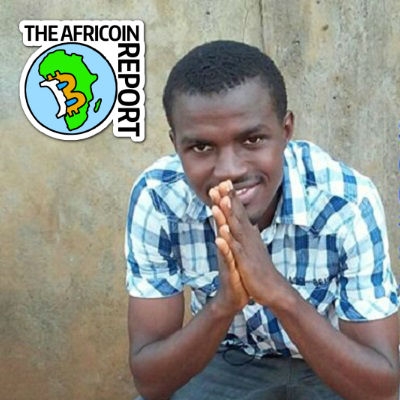 This is the first article in the Africoin Report, a new blog founded for all Africans and people around the world who are interested in Bitcoin — both newcomers and those already in the community. Our forum on WhatsApp has already benefited many beginners and has grown bigger than expected.
We plan to use this blog as channel for education about cryptocurrency. I created the Africoin Report to invite all 'Bitcoin gurus' to mingle and share ideas with us in a forum for online teaching and learning.
---
Bitcoin Makes It Possible
Bitcoin is much more than a currency. It is digital cash and can be used like any other currency in the world ($ £ € ¥), but it is also changing how we think about money. Bitcoin is the world's top cryptocurrency, taking a larger share than any other.
This digital currency uses a unique system called a peer-to-peer network, meaning it is powered by its users, allowing anyone on the network to send and receive money instantaneously, without a middleman and for almost no cost.
It is more transparent than any monetary agency or bank. Any transaction made on the network is always visible on the blockchain. It is not hidden, as with banks.
My Introduction to Bitcoin
Bitcoin makes it possible for its users to help each other. At first, I had trouble understanding how to use bitcoin, as well as convert it to my local currency (Leones). At that time, much of this innovative technology was difficult for me to understand. I was confused about everything! After some time, I began to mingle with people on the Internet, who helped me learn the basic concepts about Bitcoin. I became more interested as I began to combine these vital points with my own research.
I created my first wallet at Coinbase, and friends were able to send me bitcoin, but I still had no way to withdraw my bitcoin or use it in Sierra Leone. During this period, the Ebola epidemic was killing many people, including members of my own family. I became involved with an NGO (non-governmental organization), helping donate food items to quarantined homes. I frequently posted about Ebola awareness to attract attention for helping us fight the virus, and I was recognized for this effort.
One person whose attention I caught was Daniel Modell, from New York. He admired my efforts and inspired me to keep the hard work going. We became friends on Facebook, and after talking for a while, he decided to help me achieve my goal to improve my situation. At the time, I had no support, and wondered how it would work. He said, "With bitcoin, it's possible," and he asked me to share my story with him, so he could find supporters online.
This would be the first tool to help me out. I had never shared my story with others before, but I agreed to give the green light, and started writing. My English was not perfect, so he offered to fix the grammar. His friends in the ChangeTip chat group were moved by my story, and one even offered to help publish it on the Let's Talk Bitcoin! Network, so it could be shared with the global Bitcoin community.
Things took a positive turn, as people began donating to help me out. I received many tips from people, and they motivated me even more to bring Bitcoin awareness to my country, and so the journey began.
Internet Connection Problems
My Internet connection was a major problem, because I was using a simple cell phone to connect, which did not support many apps and was unable to open many web links. I was sometimes able to borrow a Galaxy Mini S4 from my cousin to get connected, but most of the time, I only had my very basic phone.
After posting this photo on Twitter, the ChangeTip group Tipping for Good decided to crowdfund a tablet for me, along with a solar charger and other accessories so that I could get better connected. I asked myself how I would be able to receive those items, but I began to learn that "it's possible with Bitcoin."
Daniel configured the tablet and downloaded many wallets and other Bitcoin tutorials for me in order for me to educate people about Bitcoin in my country. The Tipping for Good group worked collectively to arrange to ship my package to Sierra Leone, and Daniel confirmed the purchase of the items on their Slack group, and via Twitter.
An Unexpected Problem
The items were shipped in mid-March and they arrived in early April, but the post office asked for income tax and customs charges before I could receive the package. The total amount needed was Le 500,000 (almost US$100!). I had no way to afford this, and was afraid the items would be stolen if I could not pay. I told my friends about it, and they generously raised the needed amount to solve the problem within days, and the funds were sent to me via Western Union.
I collected the package after receiving the money with the help of my cousin because banks and Western Union require a national ID to collect, and I didn't have one at that time.
I had been telling people about Bitcoin in my community, but most people ignored me, because they couldn't see any results. I decided to wait for my tablet so that the story of how I got it would motivate them. After finally receiving my package, I cried tears of joy for everything, and asked God to bless those who were involved in making this dream come true for me.
The news spread all over in my neighborhood that "Chero Bitcoin" has collected his package, which was rich with assets. I invited friends who were eager to know how these things happened, and I raised up my hand and said that with hard work and God's help, one can fulfill any dream.
If you have passion for something, go for it, and never let someone tell you that you can't make it in life. You own your life and you must be responsible for it. Bitcoin has made it possible for me, and it can do more than this for you, and for everyone.
---
Daniel Modell introduced the blog name. Thank you to Martin "oureverydayearth" for the Africoin Report logo.
Audio version read by Mansaray Abubakarr.