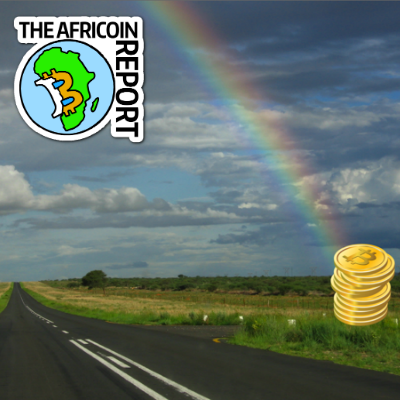 The continent of Africa makes up 6% of the earth's land surface, with 30 islands. Its area covers 415,873 square kilometers (258,411 miles). With over 1.1 billion inhabitants in 2014, the 55 countries of Africa represented 16% of the world's population.
Africa's population is the youngest in the world. In 2012, the median age was 19.7, compared to a worldwide median of 30.4. According to the World Bank, the youth represent 60% of the country's unemployed.
The global financial crisis and the population explosion are reasons for this, but also the lack of vision by local decision makers. They were unable to overcome the conservative management of growth models inherited from the era of structural adjustment programs.
How Much Money Does the Diaspora Send to Africa each year?
Before the financial crisis of 2008–2009, remittances to Africa were recorded at around at $22 billion per year. In 2010, they grew to $29 billion. Estimates by the World Bank for the following years amount to $31 billion for 2011 and 2012, increasing to $33 billion in 2013, $36 billion in 2014, and $39 billion in 2015. African migrants are key players in the development of the African continent. However, the cost of such remittances is high and represents over 12% of the average amount.
Africa loses $1.8 billion in remittance fees paid by the diaspora sending money to their relatives. These charges are imposed by Money Gram and Western Union. If this amount was not lost in money transfer fees, it could fund the education of 14 million children, or almost half of the school children in Africa, and provide drinking water to 21 million people.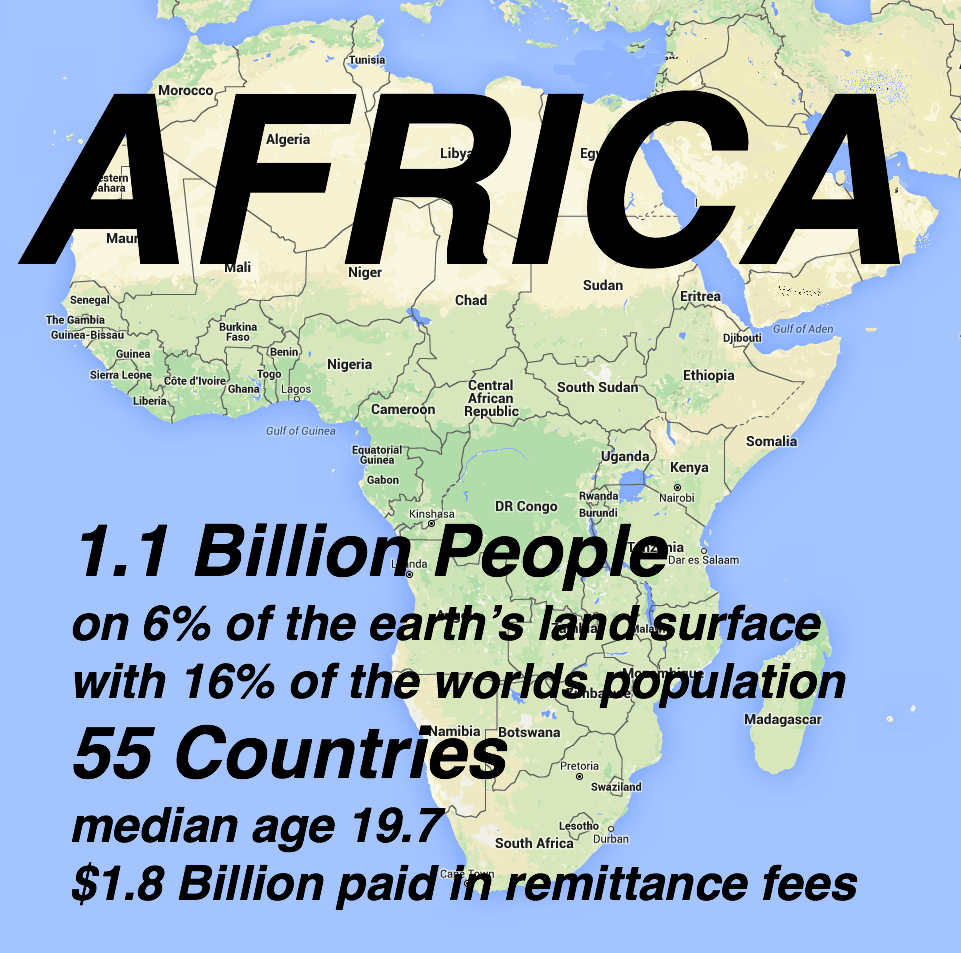 The Procedure to Transfer Money in Africa
The procedure for transferring money in Africa is very complex, and it takes time and high cost. The sender is given a transfer code to which he must send money, which also authorizes it for removal. He must make a phone call or send the code to the recipient via the Internet (e-mail or social networks), which demands more costs and time.
The person who is to receive the money then has a full day of proceeding. To start, must travel from his home or place of work to the agency for withdrawal. Sometimes because of traffic he will find the agency has closed their gates, or he will find so many people before him and shall have to queue without forgetting the steps to come. To present his identity and the transfer code, and to provide full address of the sender. As our dear Chernoh Sow Saeed narrated in his latest article 'Banks Are a Poor Solution for Monetary Transactions,' if he even misses one of these pieces of information or makes a mistake in the transfer code, he will return without money.
What solution for these problems? Which solution for Africa? Nothing other than Bitcoin is both a payment network and a currency unit, managed solely by its users, hence the name "peer-to-peer network." With bitcoin there is no need to go anywhere to send or receive money with no fees. Only with this technology can we can save Africa from its various ailments. Save money with bitcoin.
Bitcoin Unites Africa
The major problem in Africa is a lack of unity. All Africans are aware of this, but they take no action. Fortunately, Bitcoin is here, which is more than a monetary system because we Africans can be united through this technology that becomes a one-step-ahead for we young African entrepreneurs who have ambitions for this beautiful continent.
I benefit from this article to congratulate and encourage the various organizations of bitcoin in Africa. These organisms bring together Sierra Leone, Ghana, Botswana, Zimbabwe, Tanzania, Kenya, Uganda, Rwanda, etc.
The blockchain is unity: through the BitUnit Foundation, BTC Ghana, Dream Bitcoin Foundation, BitBrand in Botswana, and so many others. Let's not forget the Sierra Leone Bitcoin Network (SLBNet), of which I am a founding member.
These organizations are characterized by a dynamic young people who care about the future of the continent as a whole. They contribute not only to the reduction of poverty, but also to unity between the different communities. These young people woken themselves up, and wake the conscience of others via bitcoin, which has enabled them to undertake for their self-employed, and for others who are missing employment. So many opportunities are here today. Hundreds of thousands of people are making money through bitcoin. "Relax and make money" is the new system.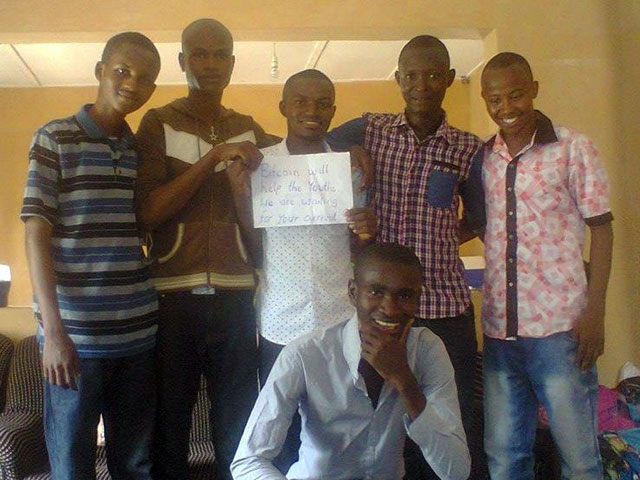 Bitcoin Unites All of Us
The world is in a hurry. You close your eyes for a second and you stay behind. So do not lose time because you can lose money, a love, a child, or precious thing, and find another one better than you lost. But time is fatal. When it happens, it's over. It's worth more than anything in the world. That's why we like saying, "Time is money." In my opinion, the best way to monetize our time is to begin with bitcoin, which is easy, simple and secure. This is the only currency that can serve you in any place of the world—to buy and sell without charges.
All great entrepreneurs understand how bitcoins revolutionize their companies, so this money is becoming more useful.
I have just barely finished my university studies. Technology being my passion, bitcoin interests me a lot. Since I have become interested in this cryptocurrency, my life has changed exponentially. I have evolved in terms of experience and also human relationship. Today I interact with dynamic, passionate people everywhere in the world with whom I get wind of things. Daniel Model, Cheryl Hulseapple, Tim Tyshun, David De Santis, Philip Asare Agyei, Charles Evans, Chernoh Saeed Sow, Alakanani Motherpky, Thokozile Trevor Tawala, and many others. I cannot mention everyone.
Really, thank you. You inspire me so much. I miss the words to tell you how often you plan for me: bitcoin united us. Together we are united as one, forever. Bitcoin motivated me toward entrepreneurship. As it impacted me and my life, I hope also it will impact other people in the same way.
Let's have a broad vision. Let's be small speakers and great doers. "Start small think big." If you aim for the moon and you miss it, you will reach the stars.
Bitcoin is an opportunity for us. Do not miss this opportunity. This is the right time to launch and move forward because nothing in the world can prevent us from progressing. All depend on us and on our determination. Nobody is responsible for our current situation, nor the government. We are the only players in our life, so it's time to be united. Once united, we are strong and capable.