LTBCoin: The Official Token of the LTB Network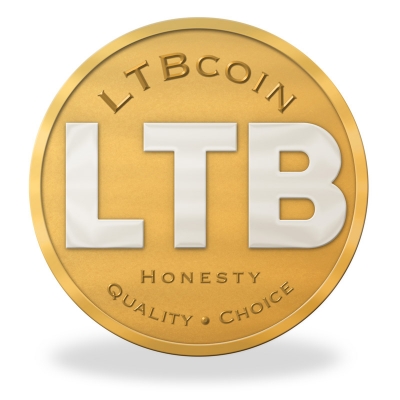 About the Token
LTBCoin is a token used specifically in the crypto-rewards system of the LTB Network (LTBN). The network is the only crypto-related content platform that has its own token, which began distribution to contributors and participants according to a five-year schedule* that started in June 2014.
The LTBCoin token was created using Counterparty.io, a system built on the Bitcoin blockchain, to provide members with network-wide rewards and discounts, and to be used for tipping and other transactions between users inside and outside the community marketplace.
LTBCoin does not use computational mining. Instead, tokens are distributed to the content creators, the community, and the platform according to a fixed schedule. After a period of 260 weeks (5 years), all tokens will be distributed and no new ones will be created.
The user-defined asset is secured by the Bitcoin network, using LTBCoin-compatible Bitcoin addresses. It can be traded for XCP, or other user-defined assets on the Counterparty distributed exchange, or on the LTB Network Token Exchange.
How to Receive LTBCoin
Visit CounterWallet.io (or CoinDaddy's mirror ) and generate a free multiwallet that holds bitcoins, LTBCoins, and any other assets built on Bitcoin using the Counterparty protocol. With one click, you'll generate a secure 12-word password. Write it down and keep it safe, as it's your private key. Once you've created your password, log into your wallet and you'll see a brand new bitcoin address that you control.
Log into your account in the upper right-hand side of the page. You'll have a few options on your dashboard, one of which is "Settings." Click on it and you'll see a box that says "LTBCoin Compatible Address." Paste your newly created bitcoin address in the box, save the change, and you're done! When we release LTBCoin each week — and you've contributed content, entered magic words, or participated on the forums — you'll be all set to receive your share of the rewards.
You can also install the Chrome web extension wallet Tokenly Pockets for quick management of all your Counterparty assets. Make sure you always use a Counterparty address when you send and receive assets.
Ongoing Disbursements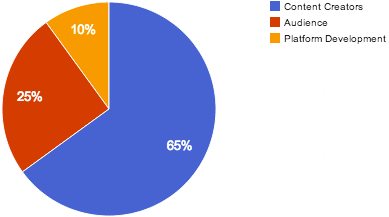 LTBCoin is distributed over a time span of 260 weeks, with new tokens created and distributed weekly at the following rates:
65% is distributed to content creators
25% is distributed to the audience
10% goes to the platform development and maintenance
Go to the Rewards Stats page for up-to-date information about the most current week distributions and to review your participation.
Supply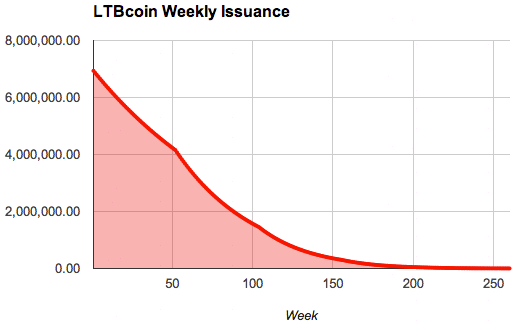 The total supply will be 510,000,000 LTBCoins.
Each week, new tokens are created according to the published schedule, and they are distributed on Saturdays according to the above disbursement. At the end of year five, after all LTBCoins have been created, the ability to create more will be locked via the Counterparty protocol.
More Information
If you'd like to look through past technical papers and discussions about LTBCoin, you'll find specifications here. Also see the original blog post in which Adam B. Levine introduced LTBCoin.